Nitze Camera Cage Kit for Sony A7II/A7SII/A7RII/A7III/A7RIII/A9 - STK03B
* Please note that import tax is excluded.
Key Features:
1. NITZE STK03B camera cage kit designed for Sony A7II/A7SII/A7RII/A7III/A7RIII/A9 is made of anodized aluminum alloy for lightweight and durability.
2. Unobstructed battery & SD card access, making your operation more convenient.
3. Securely tights your camera via 1/4" screw, preventing your camera from breaking.
4. Capture dynamic low angle with proper balance and maintain comfort during long shooting.
5. Liftable baseplate with 15mm aluminum alloy rods for mounting more accessories you need.
Package Included:
1 x TP12 Camera Cage
1 x PE06 HDMI Cable Clamp
1 x PA20 Top Handle
1 x PB05 Baseplate
2 x 15*100mm Aluminum Alloy Rod Extension
2 x 15*200mm Aluminum Alloy Rod
2 x Hex Spanner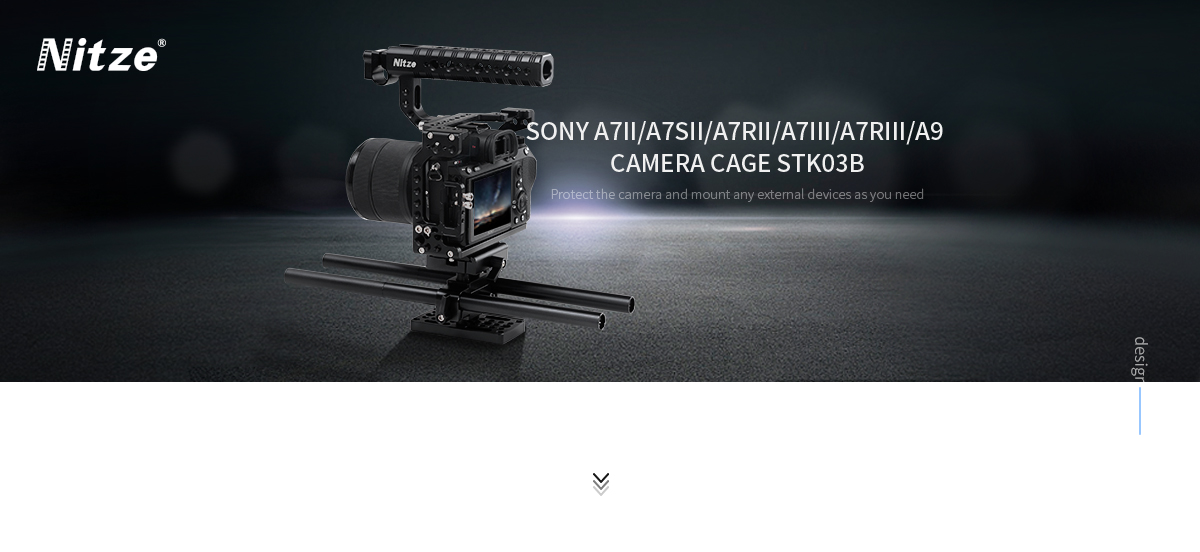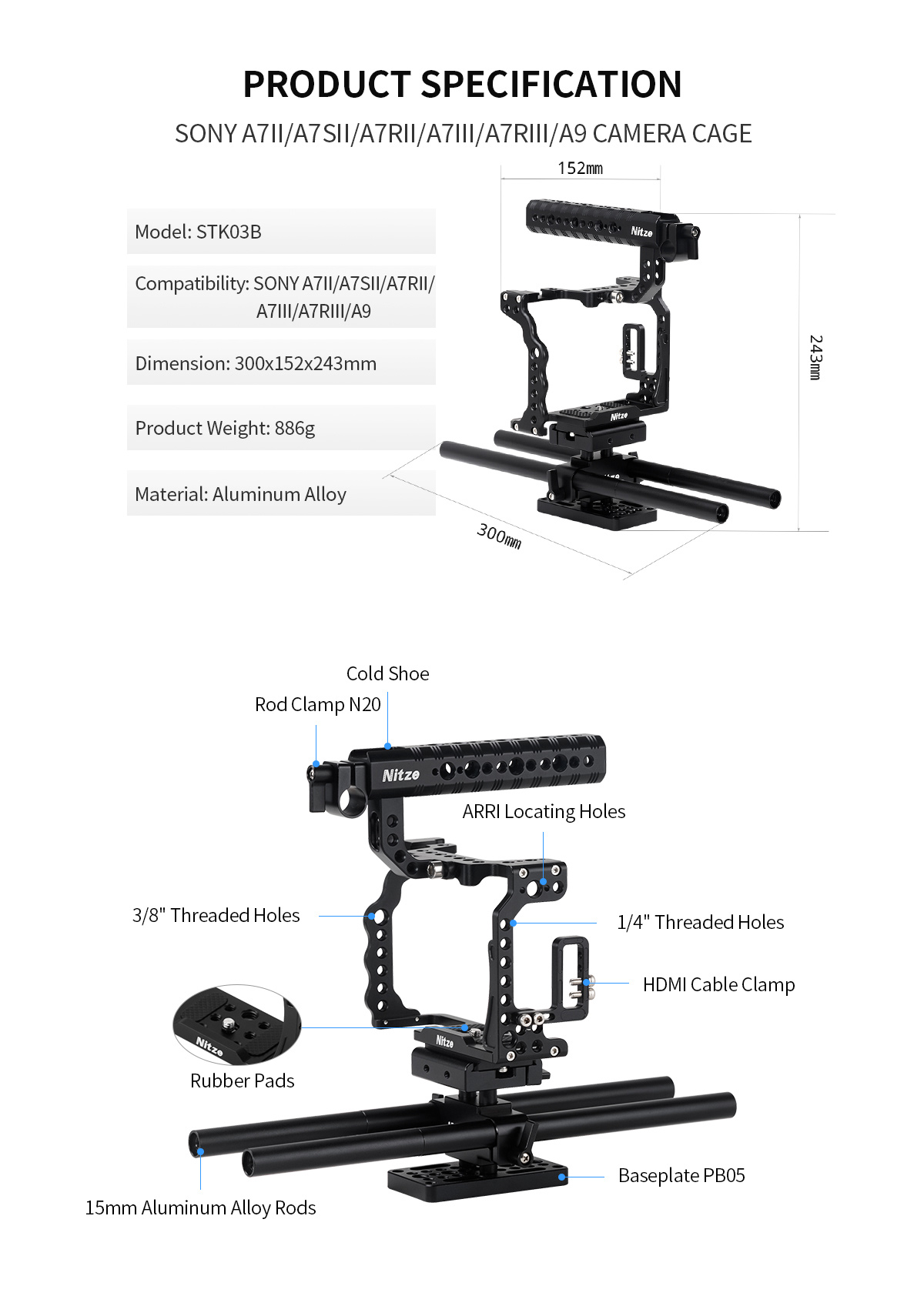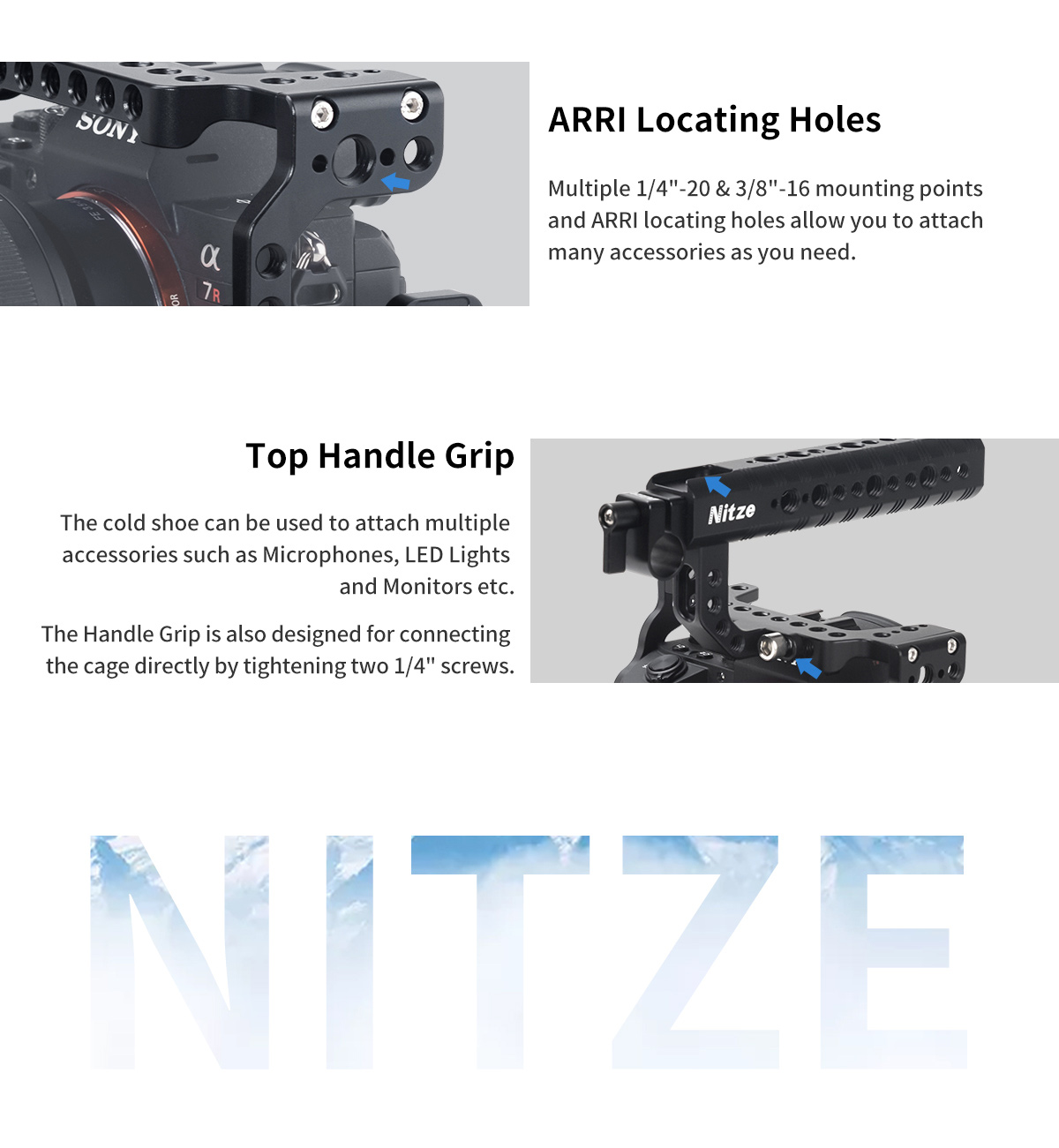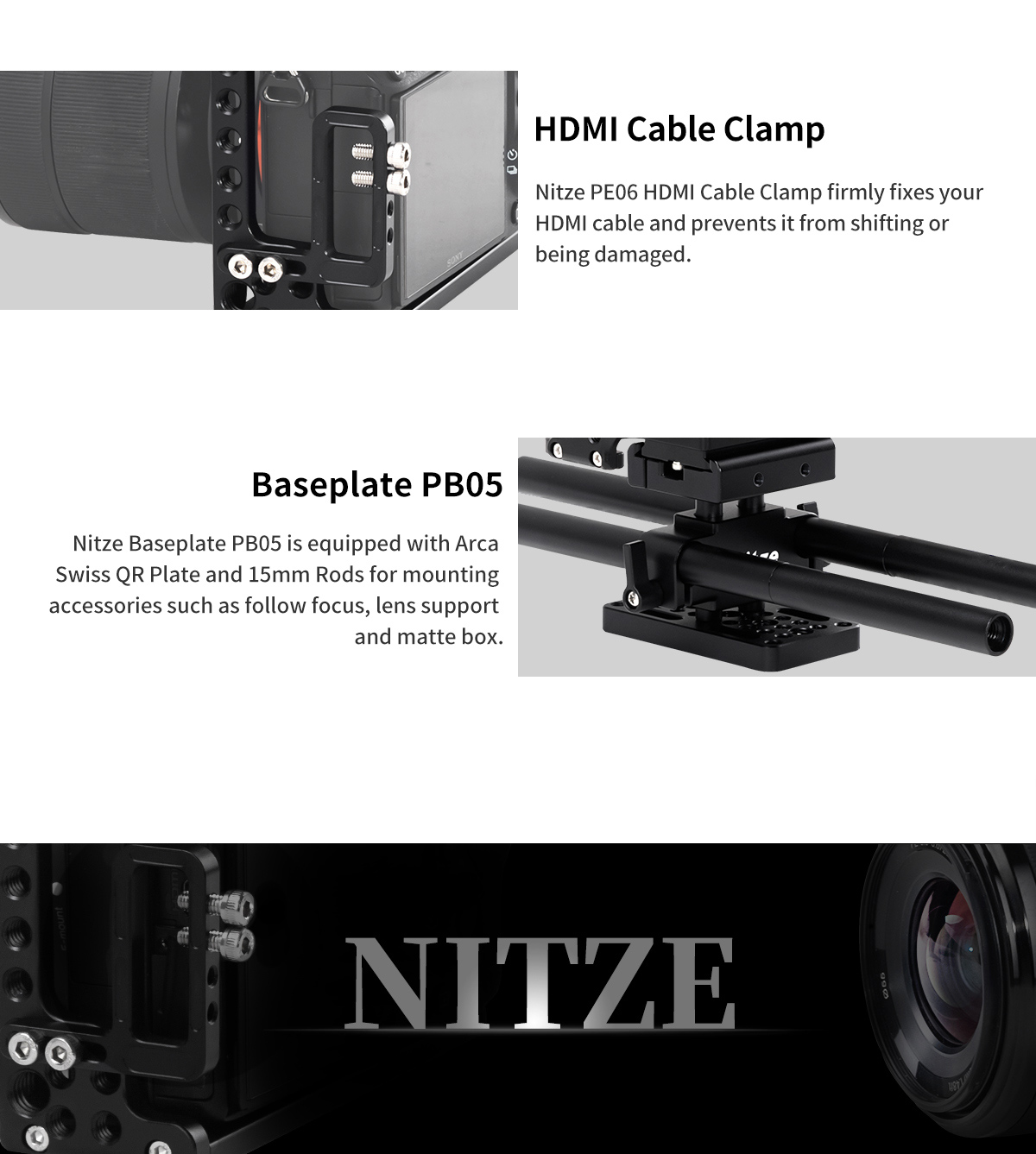 There are no reviews for this product.
Write a review
Your Name:
Your Review:
Note: HTML is not translated!
Rating:
Bad
Good
Enter the code in the box below:
"