Nitze 5" Monitor Cage for Atomos Ninja V / Shinobi Monitor with HDMI Cable Clamp, Sunhood and Monitor Holder Mount - NINJA V-Kit
Key Features:
1. Nitze Ninja V-kit designed for the 5Atomos Ninja V and Shinobi is made of aluminum alloy for lightweight.
2. Locking the monitor by using two 1/4"-20 screws tightly. The monitor cage includes several 1/4"-20 for ARRI standard locating holes and 2 clod shoe mounts for attaching other accessories.
3. The PE11 HDMI cable clamp firmly fixes your HDMI cable and prevents it from shifting or being damaged.
4. The Sunhood meets outdoor and glare shooting needs, and it can be unloaded easily by releasing the Velcro strap.
5. Monitor Holder N54B is made of aluminum alloy for lightweight and durability. The damping 180°tilt and 360°pan rotation design can easily adjust the position as you need.
Package Included:
1 x Nitze TP-Ninja V Monitor Cage
1 x Nitze N54B Monitor Holder
1 x Nitze LS5-B Sunhood
1 x Nitze PE11 HDMI Cable Clamp
3 x Hex Spanner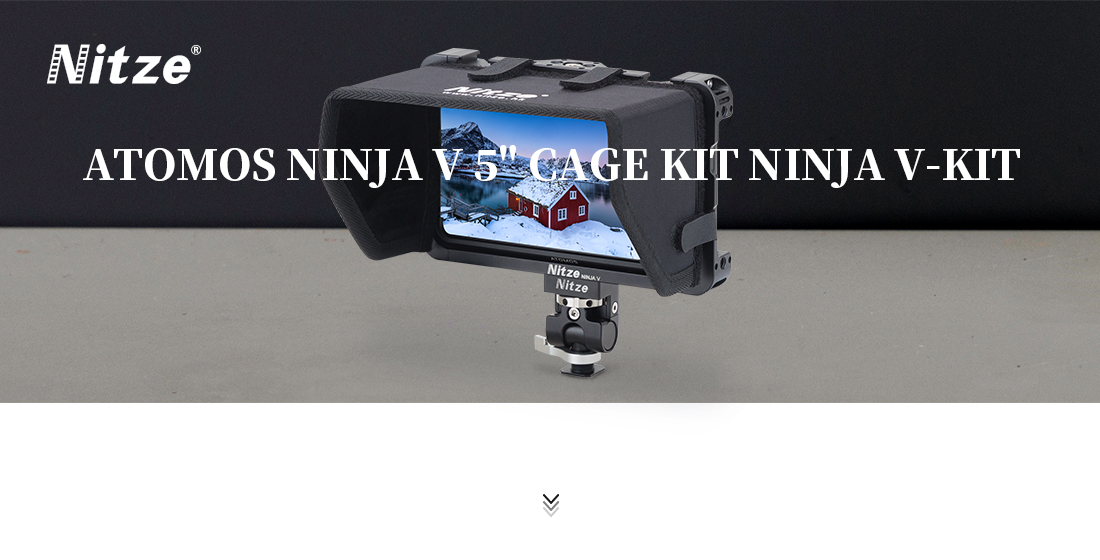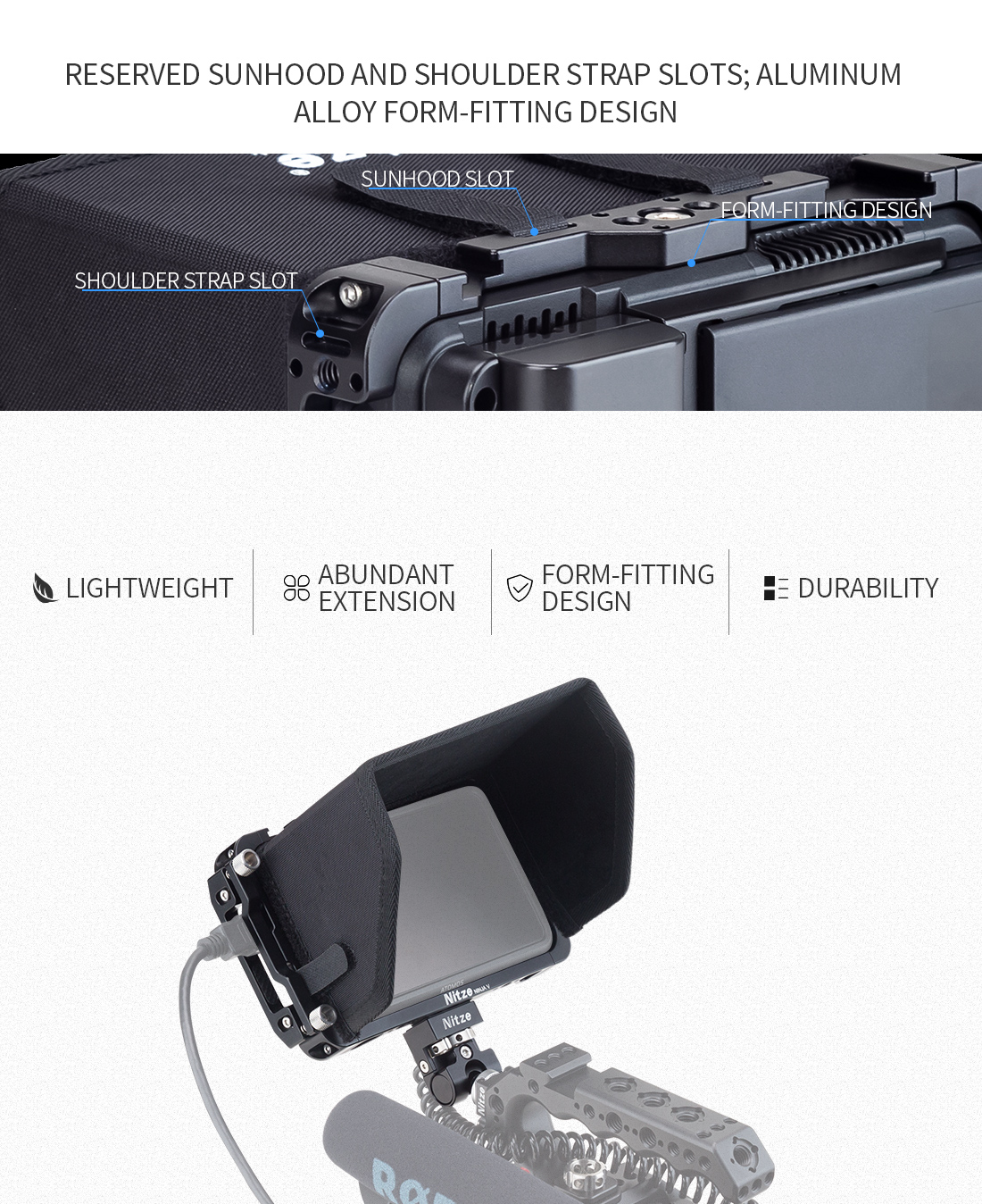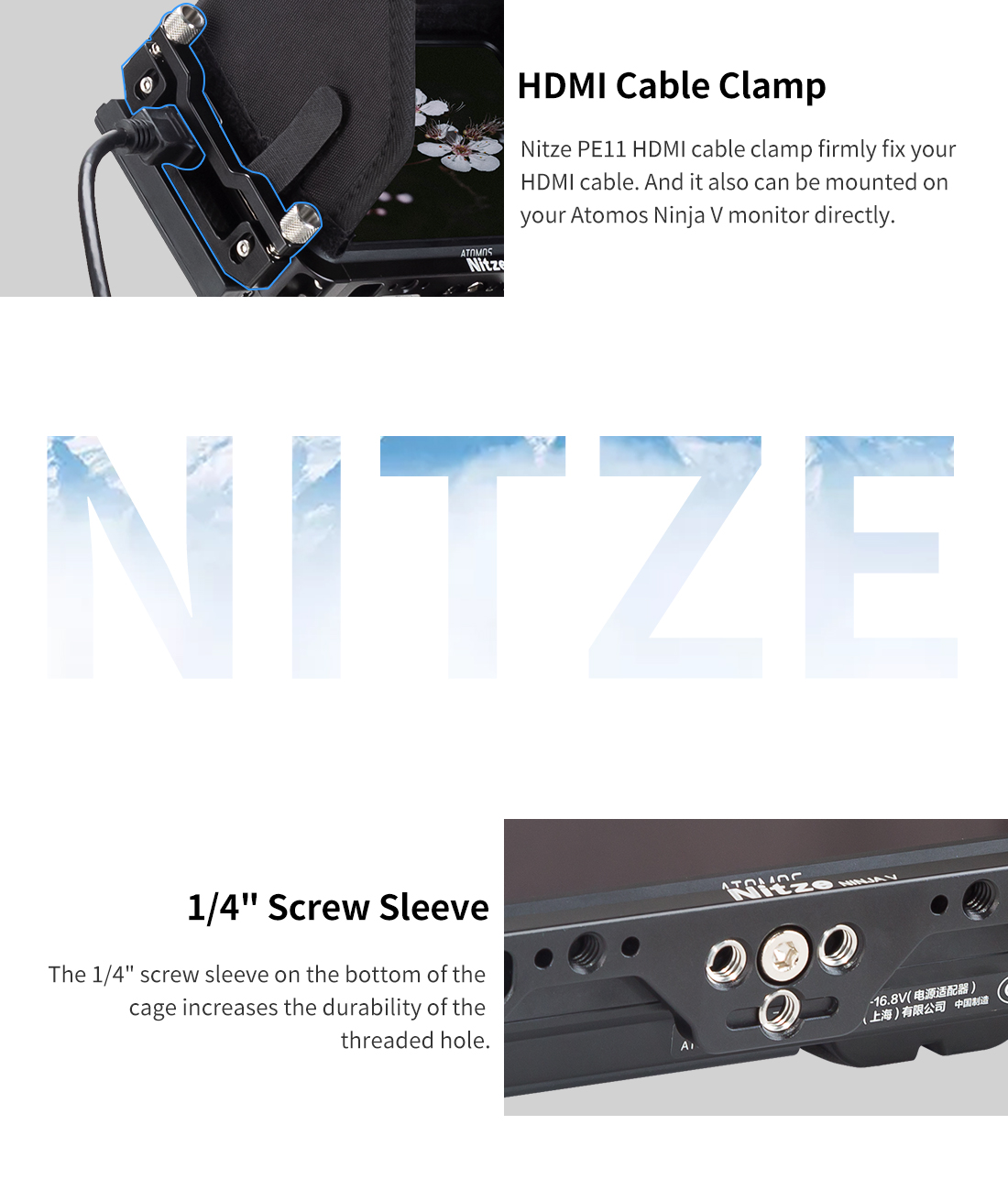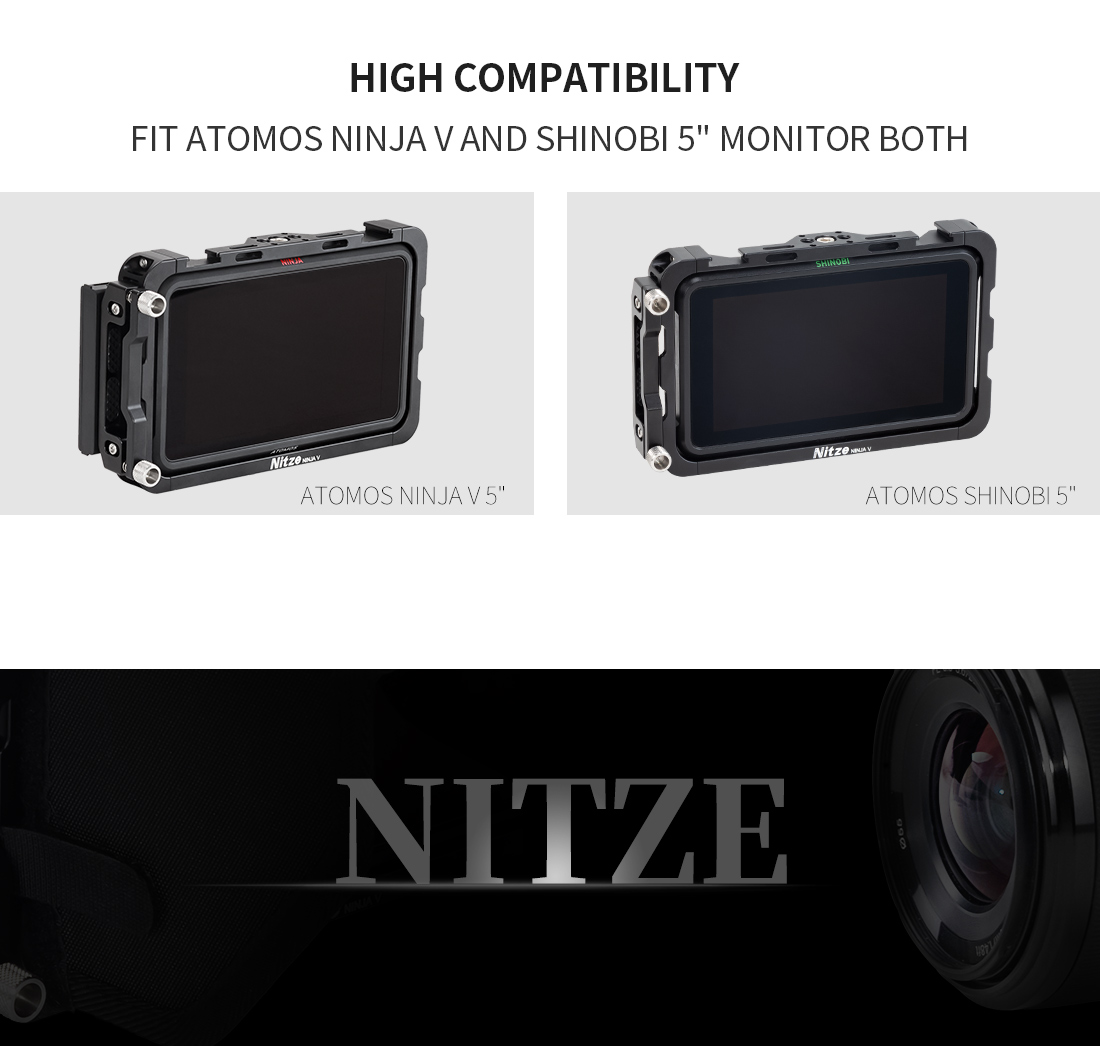 There are no reviews for this product.
Write a review
Your Name:
Your Review:
Note: HTML is not translated!
Rating:
Bad
Good
Enter the code in the box below: