Nitze 7" Monitor Cage Kit for Atomos SHOGUN 7 with HDMI Cable Clamp, Sunhood, Shoulder Strap and Monitor Holder - SHOGUN 7-Kit
Key Features:
1. Nitze SHOGUN 7-Kit Monitor Cage Kit designed for Atomos SHOGUN 7 includes an HDMI cable clamp, a 7" sunhood, a shoulder strap and a Nitze N54C-2 monitor holder.
2. Securely locked your monitor by two 1/4" screws from the top and bottom. The screw sleeves on the bottom of the cage increase the durability of the threaded holes.
3. The sunhood can be mounted on Nitze TP-SHOUGUN 7 cage by the velcro straps, which provides a glare protection and make you feel more comfortable when look at the monitor outdoor.
4. Shoulder strap perfectly releases your hands to support you to do a longer shooting without getting tired.
5. Nitze N54C-2 Monitor holder's payload is 5KG, which Supports 180°tilt and 360°swivel adjustment also.
Package Included:
1 x Nitze TP-SHOGUN 7 Cage
1 x Nitze LS7-B Sunhood
1 x Nitze N58-J Shoulder Strap
1 x Nitze N54-C2 Monitor Holder Mount
1 x HDMI Cable Clamp
1 x Hex Spanner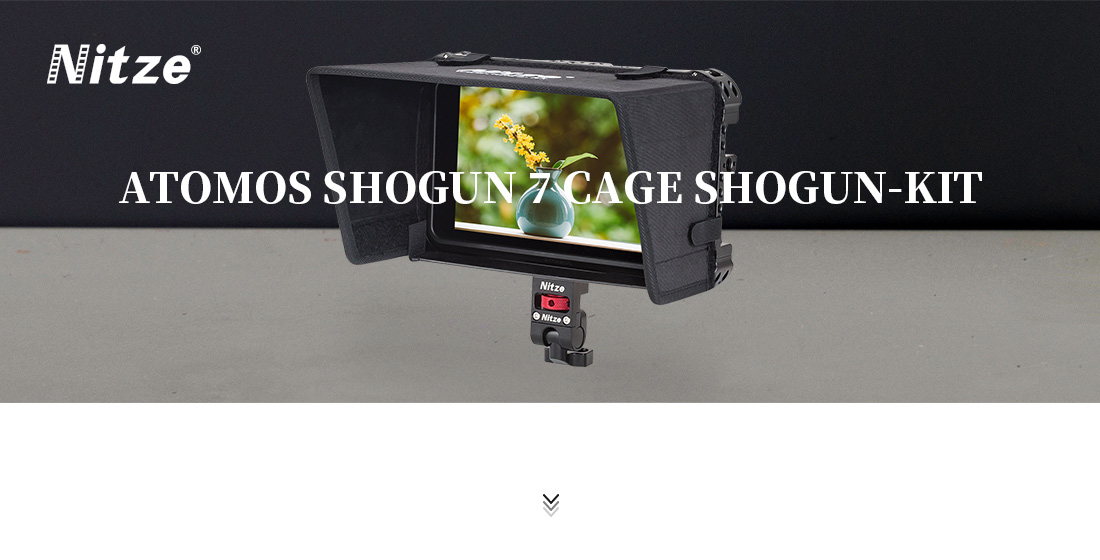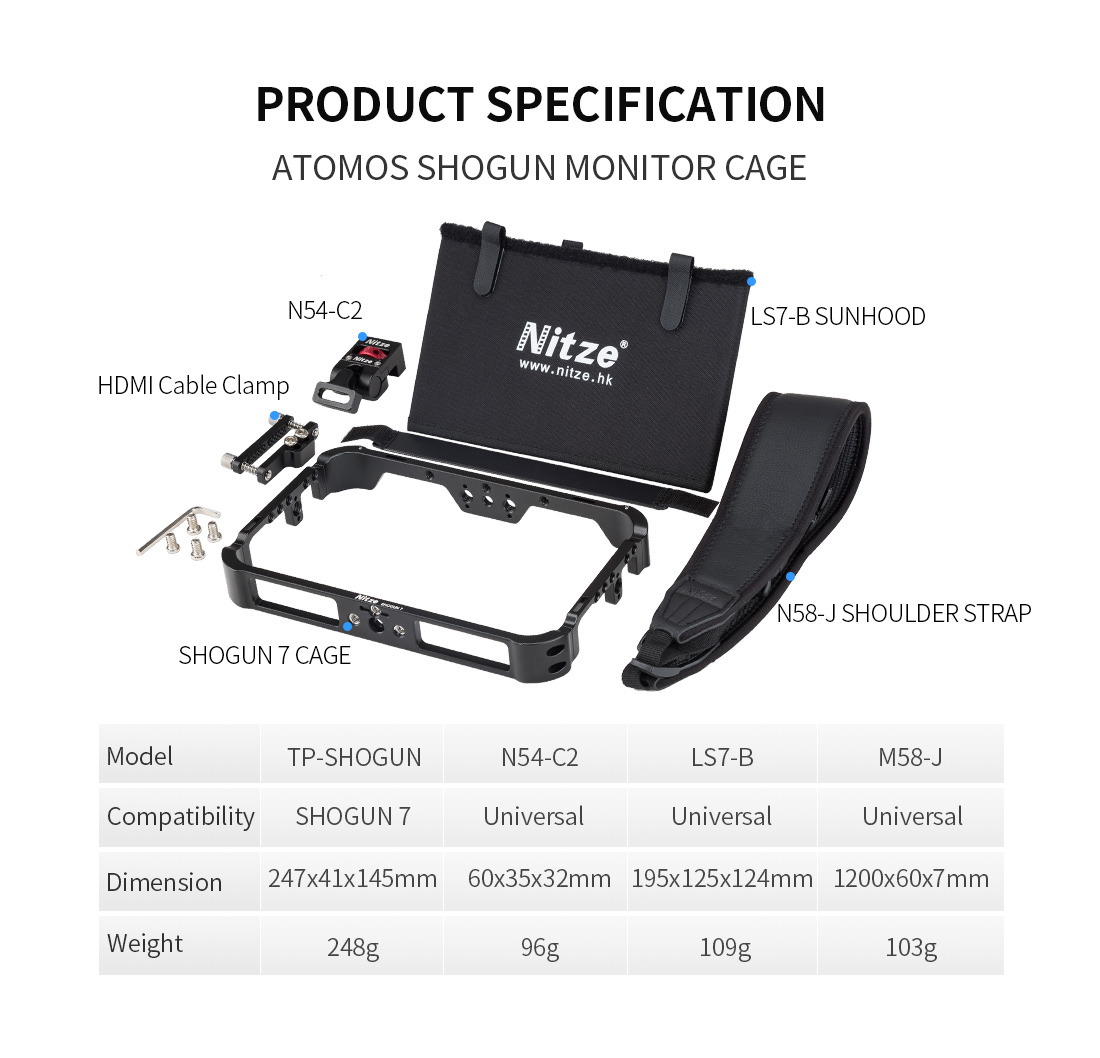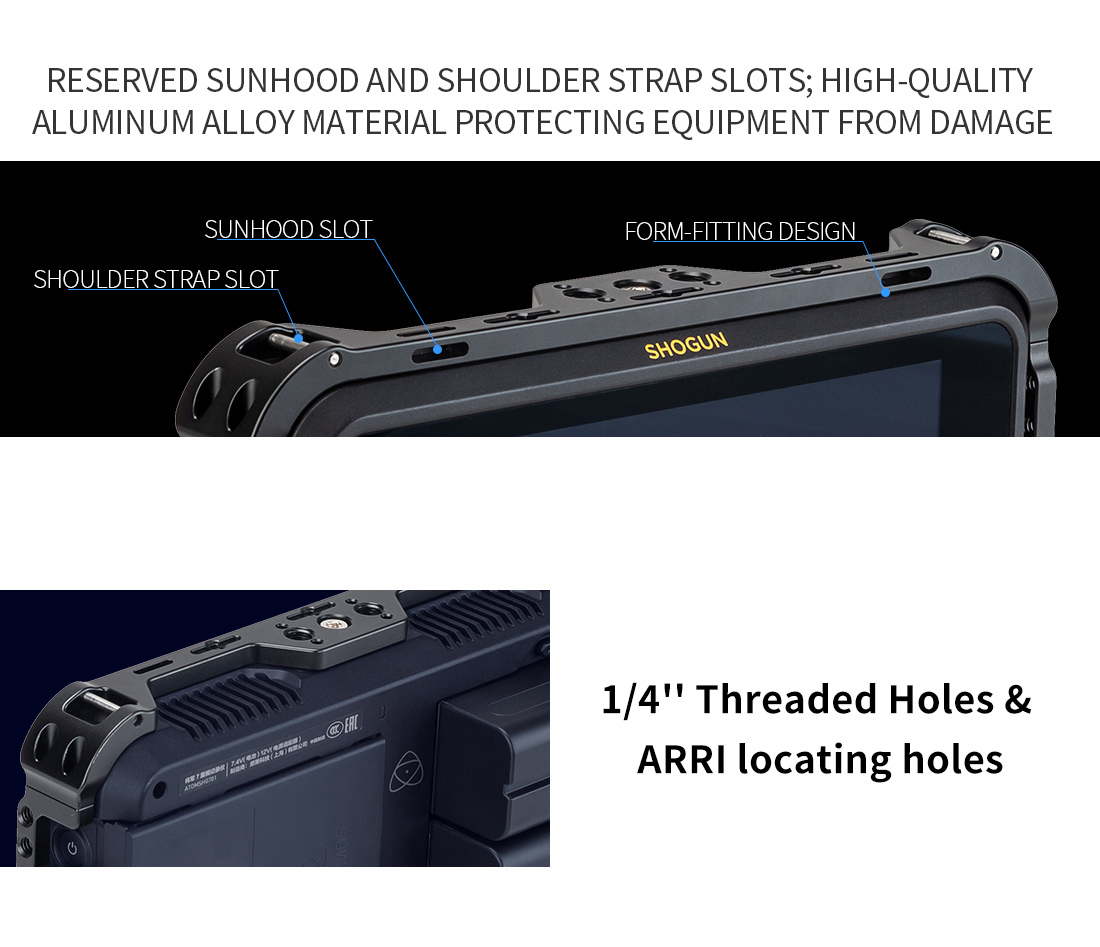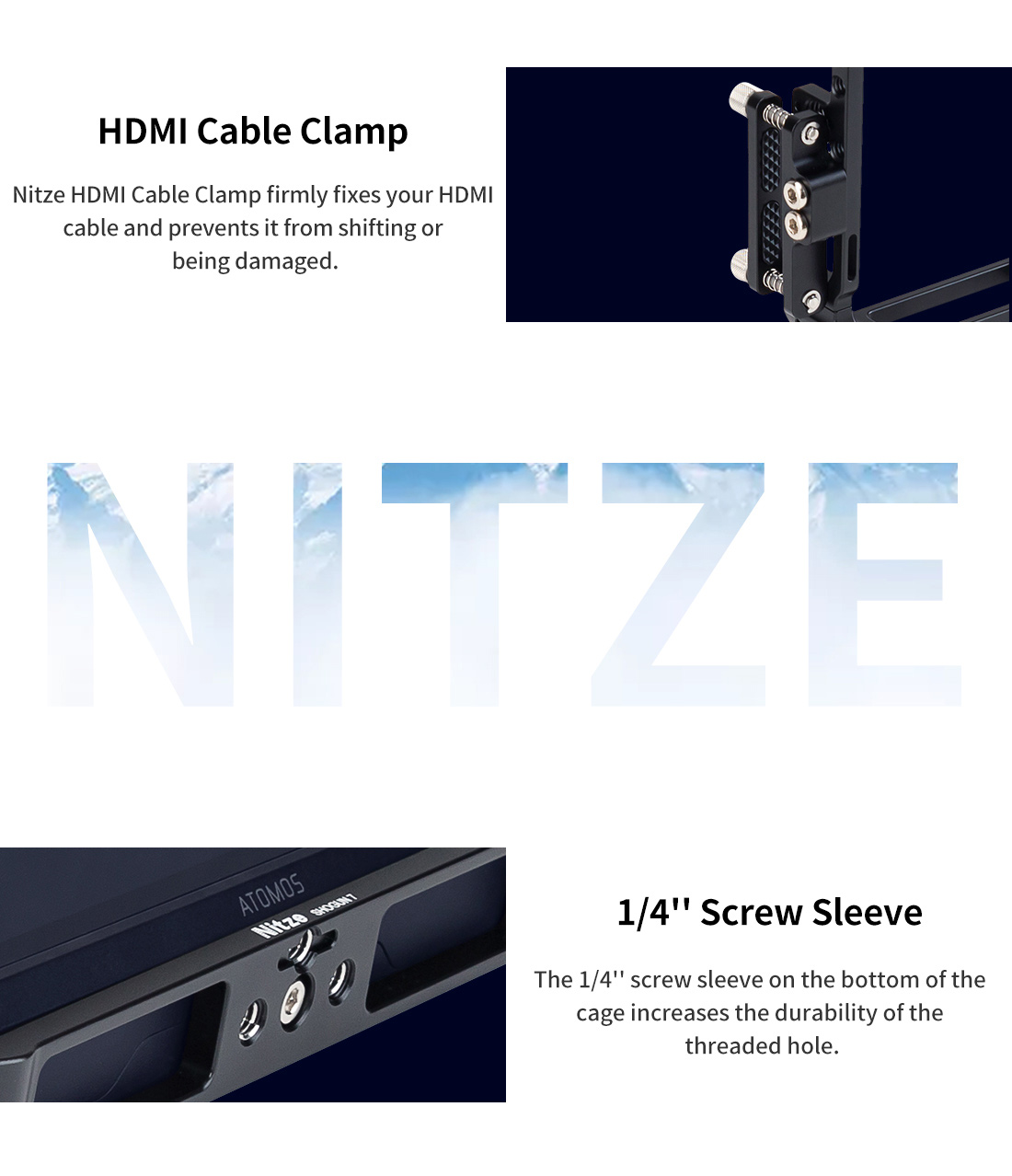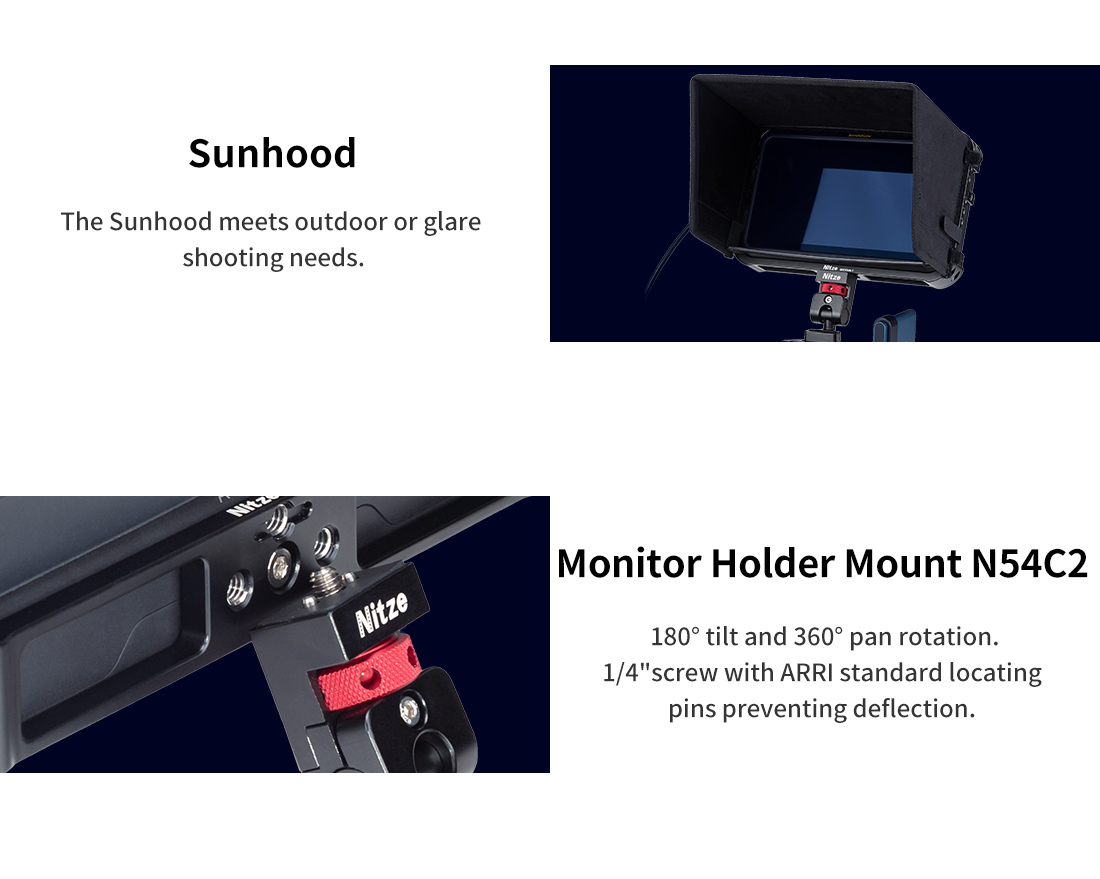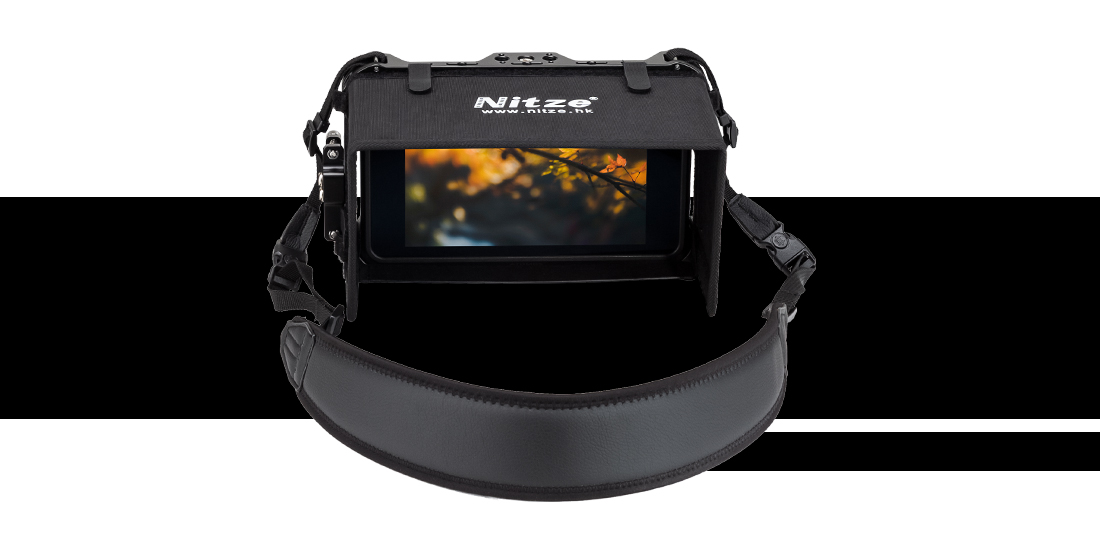 There are no reviews for this product.
Write a review
Your Name:
Your Review:
Note: HTML is not translated!
Rating:
Bad
Good
Enter the code in the box below: