Nitze Camera Cage for Z CAM E2-M4/S6/F6/F8 - TP-E2-FS-II
Product Code:
TP-E2-FS-II
Availability:
In Stock
Product Specification
Material: Aluminum Alloy   
Product Weight: 294 g   
Product Size: 109 x 96 x 114 mm
Package Weight: 496 g
Package Size: 150 x 130 x 105 mm
Compatibility: Z CAM E2-M4/S6/F6/F8 Camera
* Please note that import tax is excluded.
Key Features:
1. Nitze TP-E2-FSII camera cage designed for Z Cam E2-M4/S6/F6/F8 is made of anodized aluminum alloy for lightweight and durability.
2. Built-in NATO rails on the left and right side make your accessories expansion more quickly and convenient, you can choose to attach the Nitze PA22-F Side Handle with NATO Rial for your handheld shooting.
3. HDMI and USB Type-C Cable Clamps protect the cable from shedding when you're recording.
4. A variety of 1/4"-20, 3/8"-16 and 3/8" ARRI locating holes provide you a high expansion capability. Several 1/4"-20 threaded holes at the front end of the top plate. You can use Nitze R15-1/4-Kit Aluminum Rods with 1/4" Thread to mount mirrorless follow focus.
5. The rubber pads on the base plate can prevent your camera from twisting and scratching.
Package Included:
1 x TP-E2-FSII Camera Cage
1 x N64-HR L Shape ARRI Rosette Mount
1 x N64-ER Horizontal ARRI Rosette Mount
1 x HDMI Cable Clamp
1 x USB Type-C Cable Clamp
2 x Hex Spanner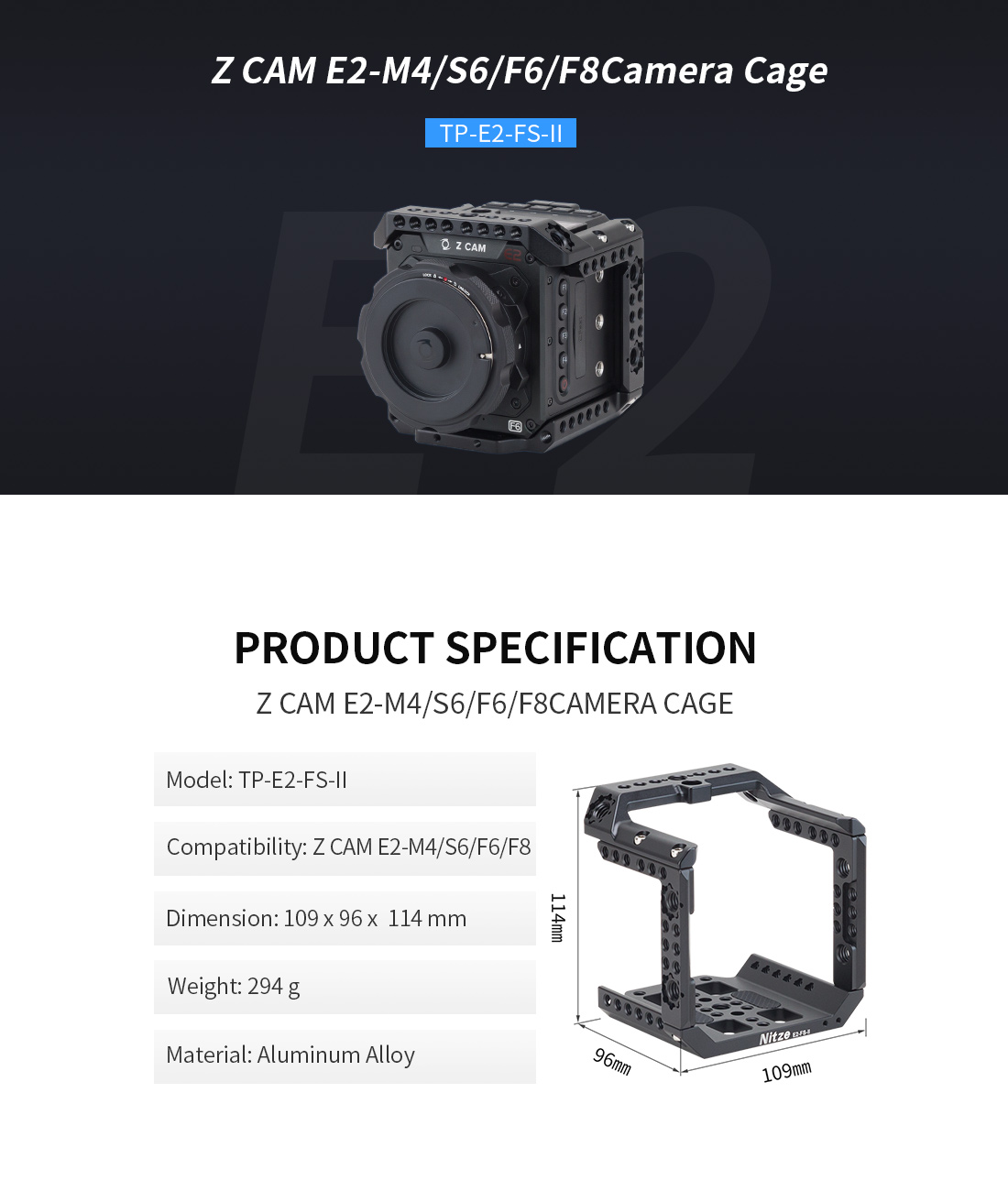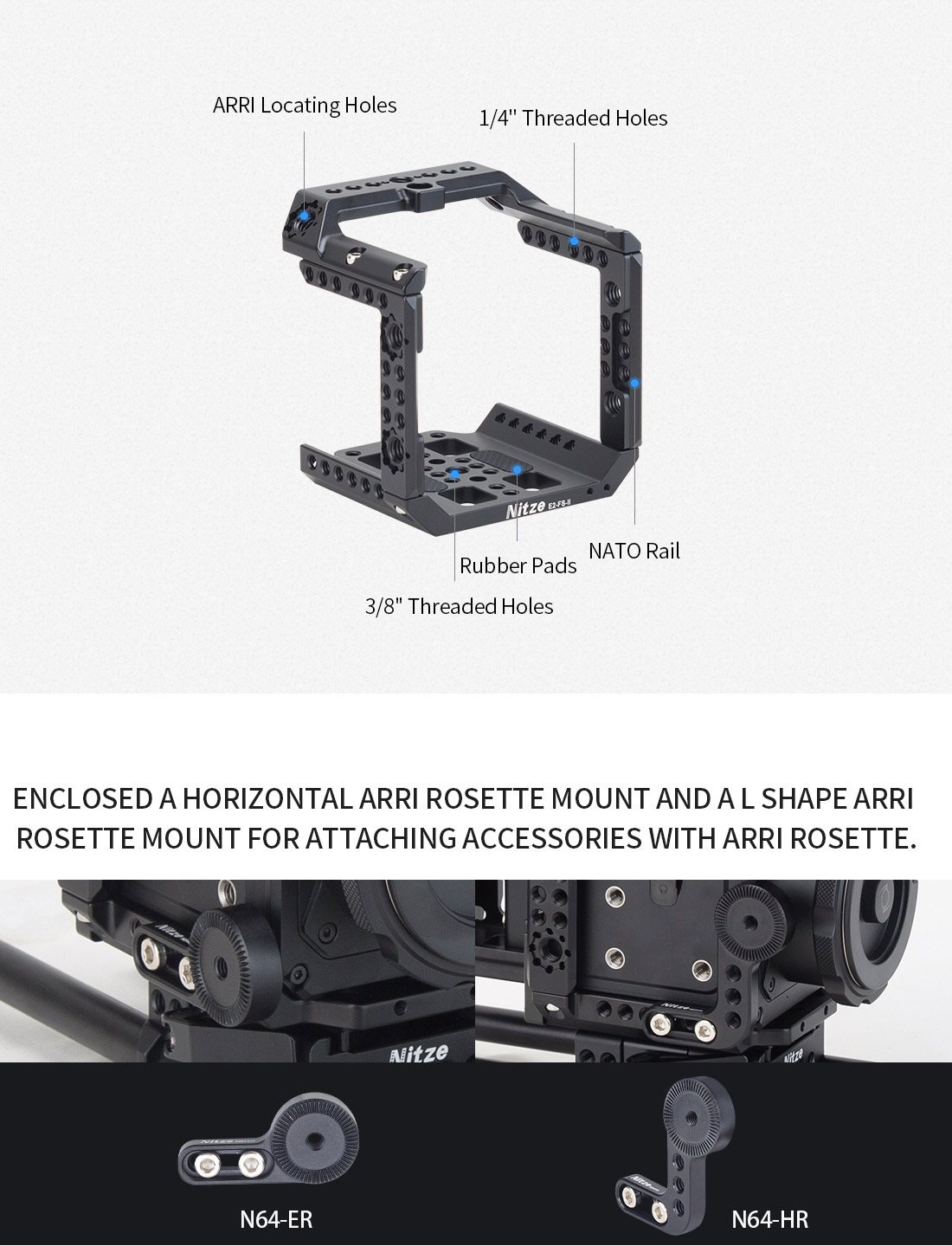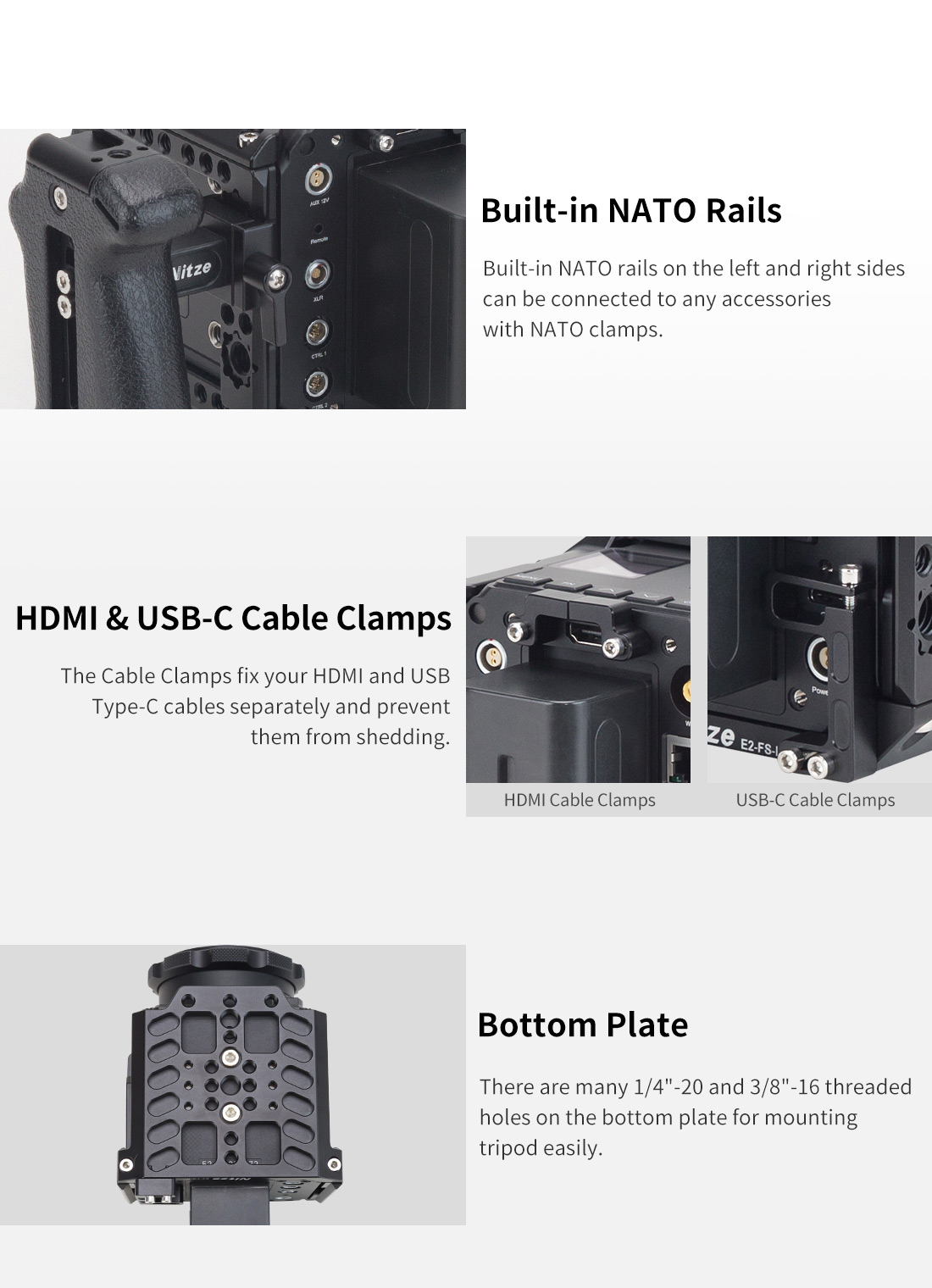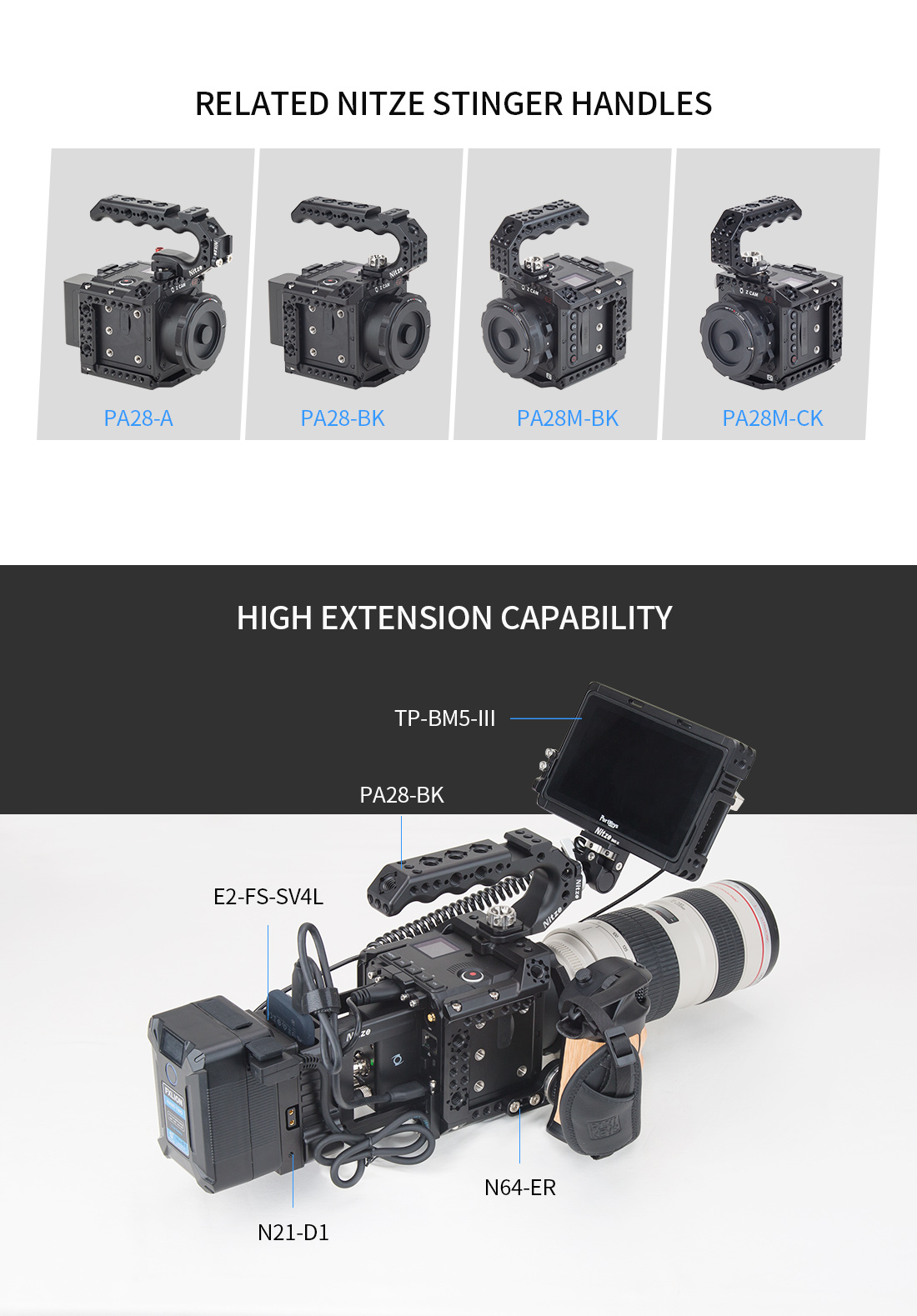 There are no reviews for this product.
Write a review
Your Name:
Your Review:
Note: HTML is not translated!
Rating:
Bad
Good
Enter the code in the box below: