* Please note that import tax is excluded.
Key Features:
1. Nitze TP-R7S monitor cage designed for the 7" Desview R7S is made of aluminum alloy for lightweight and durability.
2. Locking the monitor by two 1/4"-20 screws.
3. The 1/4" screw sleeve on the bottom of the cage increases the durability of the threaded hole.
4. HDMI cable clamp firmly fixes your HDMI cable and prevents it from shifting or being damaged.
5. Multiple 1/4" treaded holes, 1/4" and 3/8" ARRI locating holes for you attaching more accessories as you need.
Package Included:
1 x TP-R7S Monitor Cage
1 x HDMI Cable Clamp
1 x Hex Spanner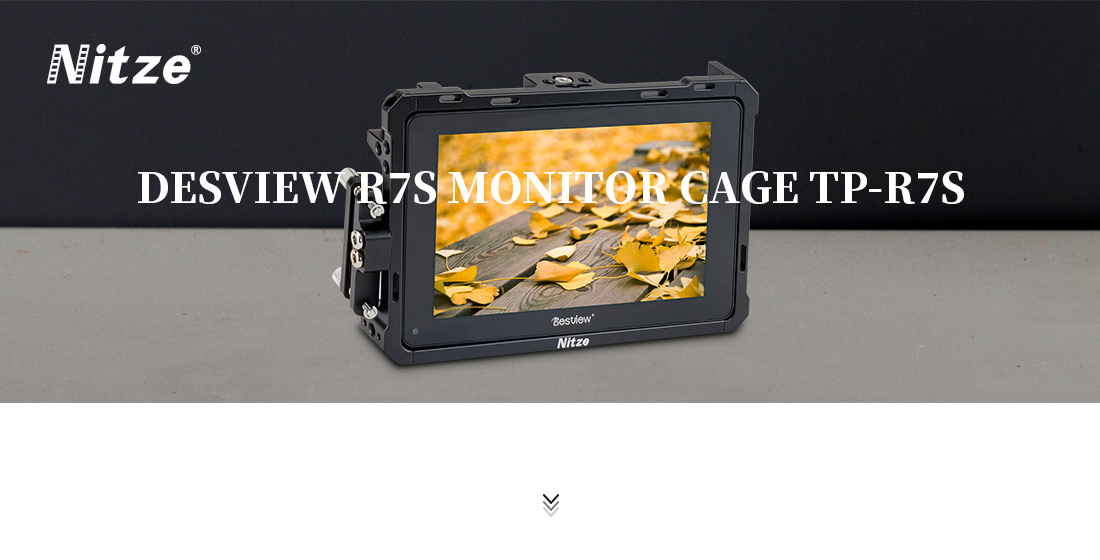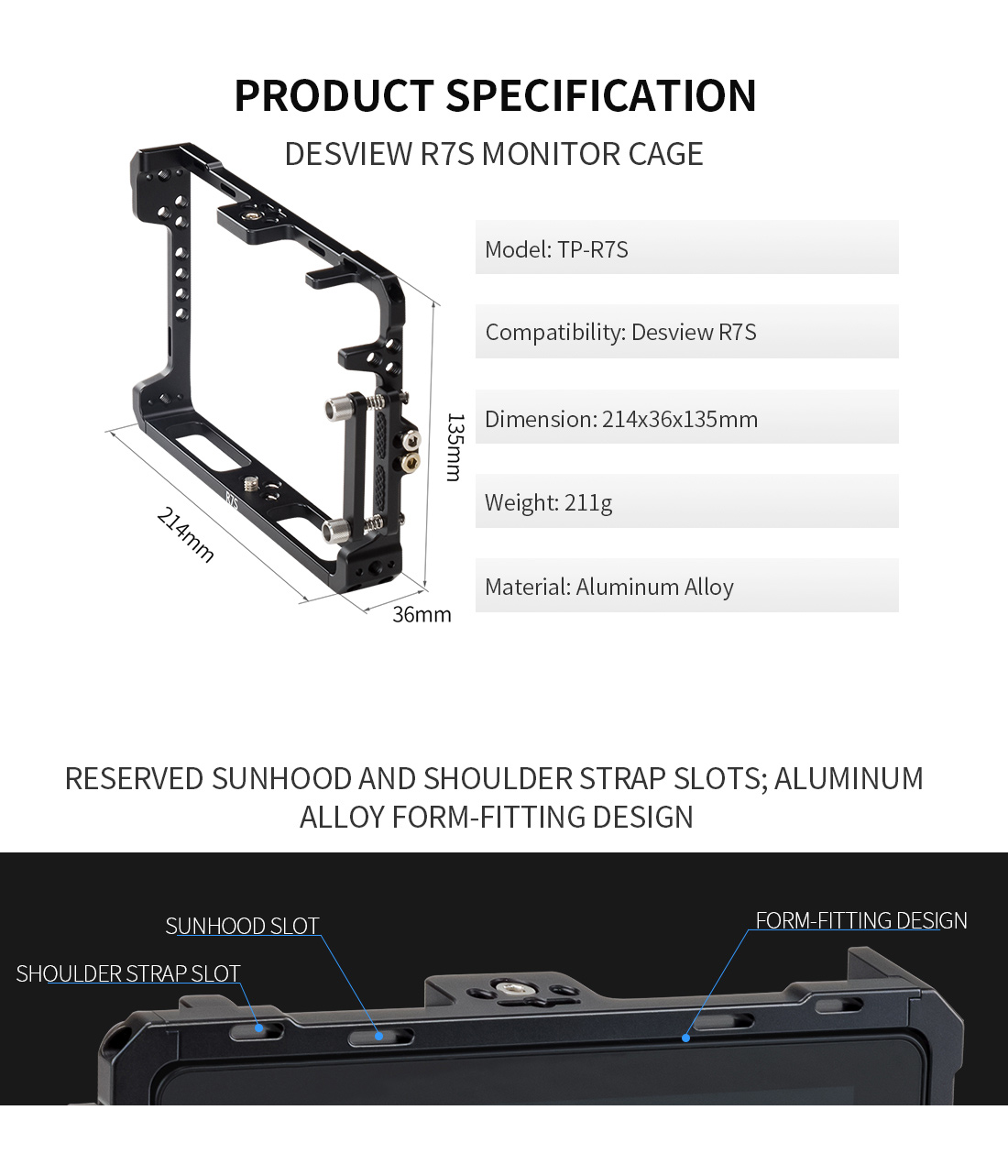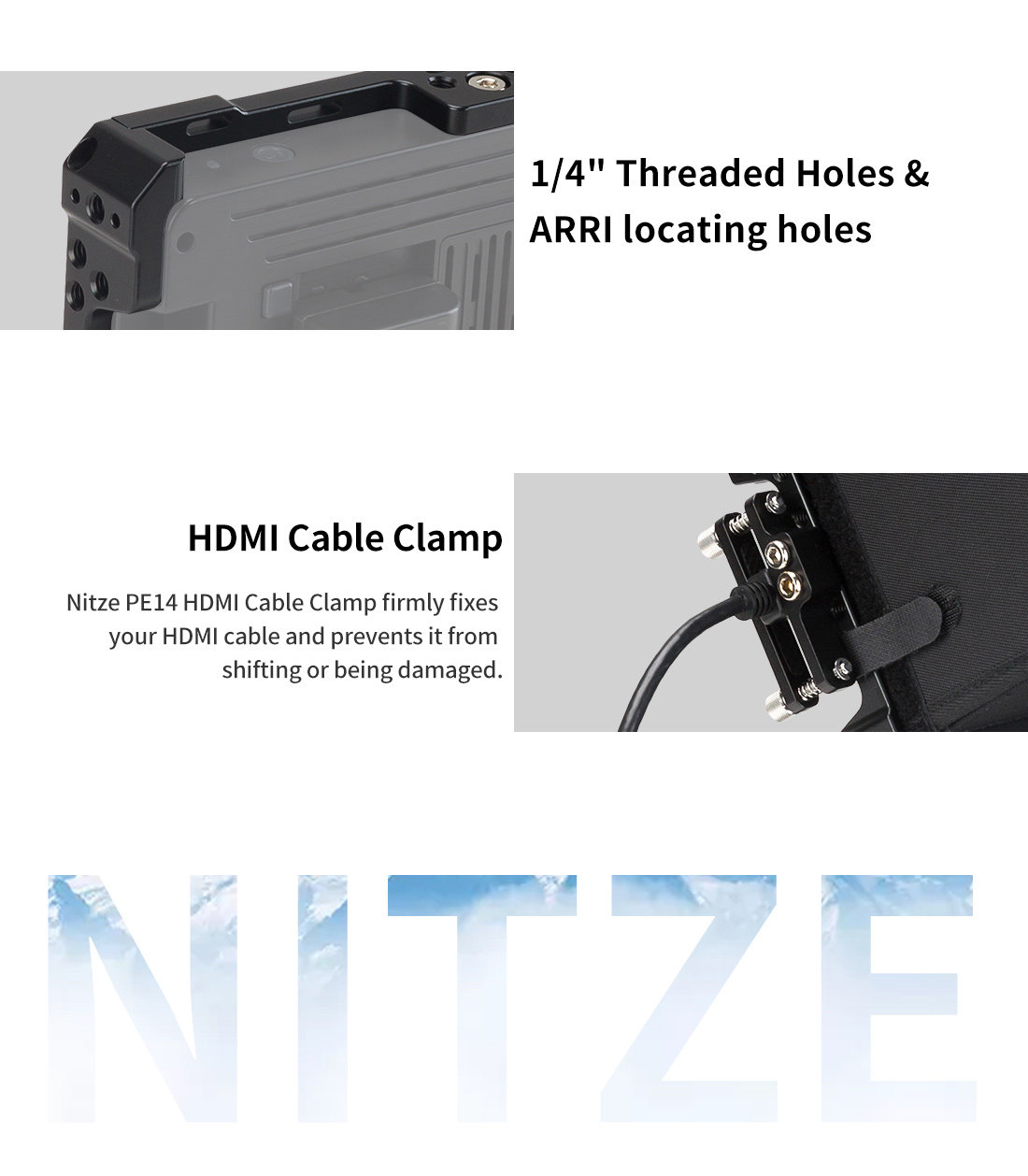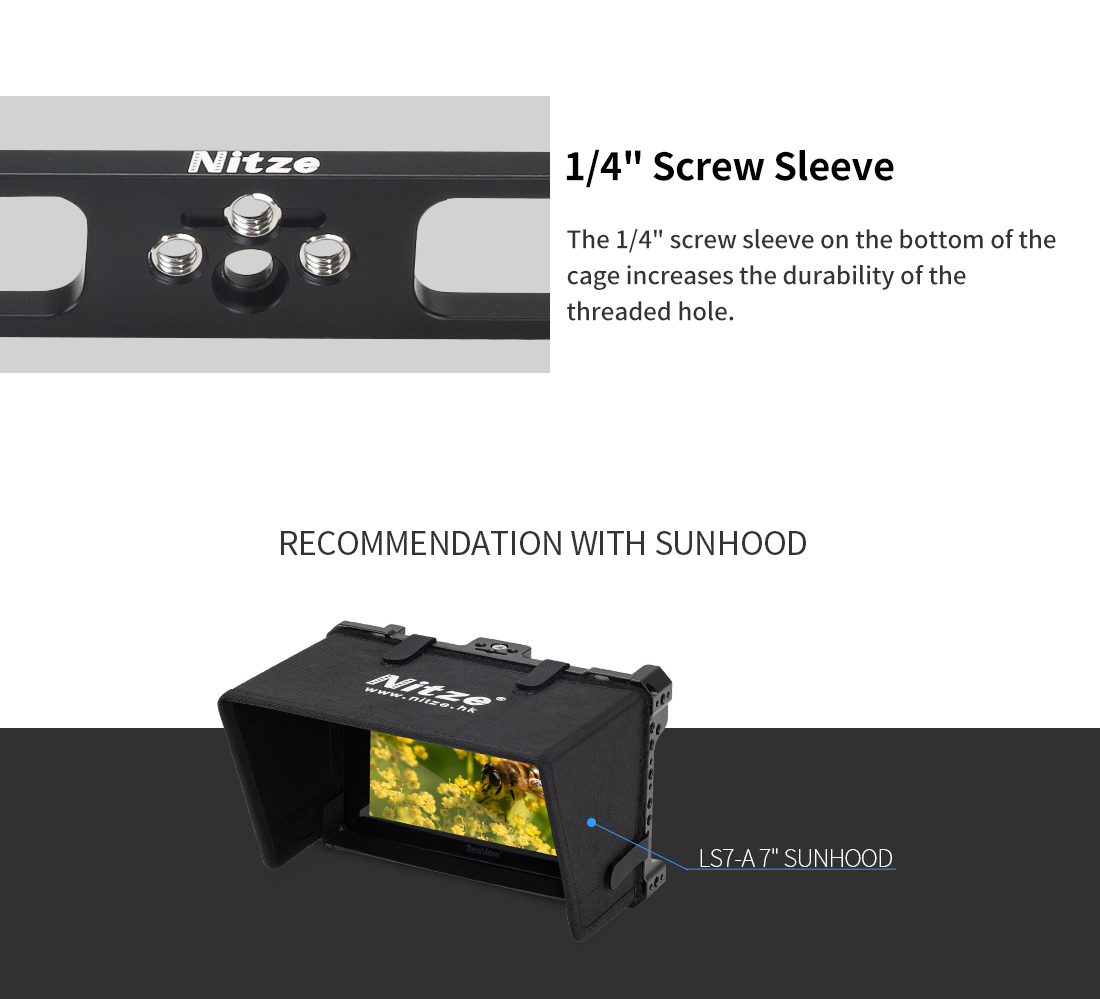 "