Nitze Camera Cage Kit for BMPCC 4K - BTK01
Key Features:
1. Nitze BTK01 BMPCC 4K cage kit is designed for all-round protection and form-fitting design. It leaves all buttons and dials available.
2. Aluminum alloy is lightweight and durable and it reveals high-grade quality with exquisite craftsmanship, perfect design and beautiful curves etc.
3. There are 1/4" screws on the top and bottom of the cage to tight the camera. The HDMI/USB-C cable clamp can fix the HDMI/USB cable.
4. Baseplate with 15mm Rods and a lens adapter support can be used for different lens adapter and mount follow focus, matte box, etc.
5. There are also mounting points on the bottom of the cage for a variety of usage scenarios.
Package Included:
1 x TP10 Camera Cage
1 x PE07 HDMI/USB-C Cable Clamp
1 x PA14 NATO Handle
1 x PB09 Baseplate
1 x N41 Lens Adapter Support
1 x N42 Samsung T5 SSD Holder
1 x N43 Rod Clamp
2 x 15*100mm Aluminum Alloy Rod Extension
2 x 15*200 mm Aluminum Alloy Rod
3 x Hex Spanner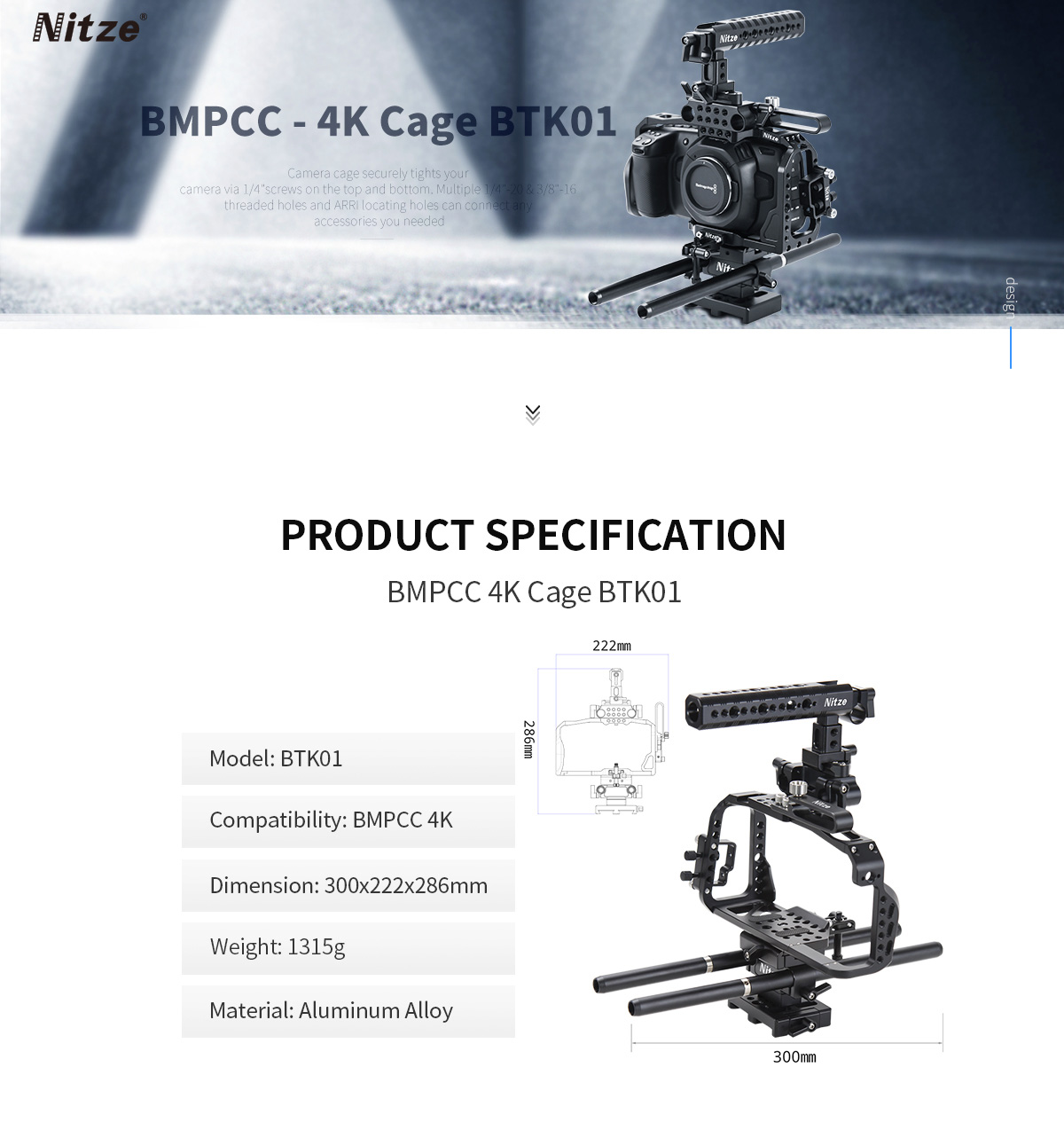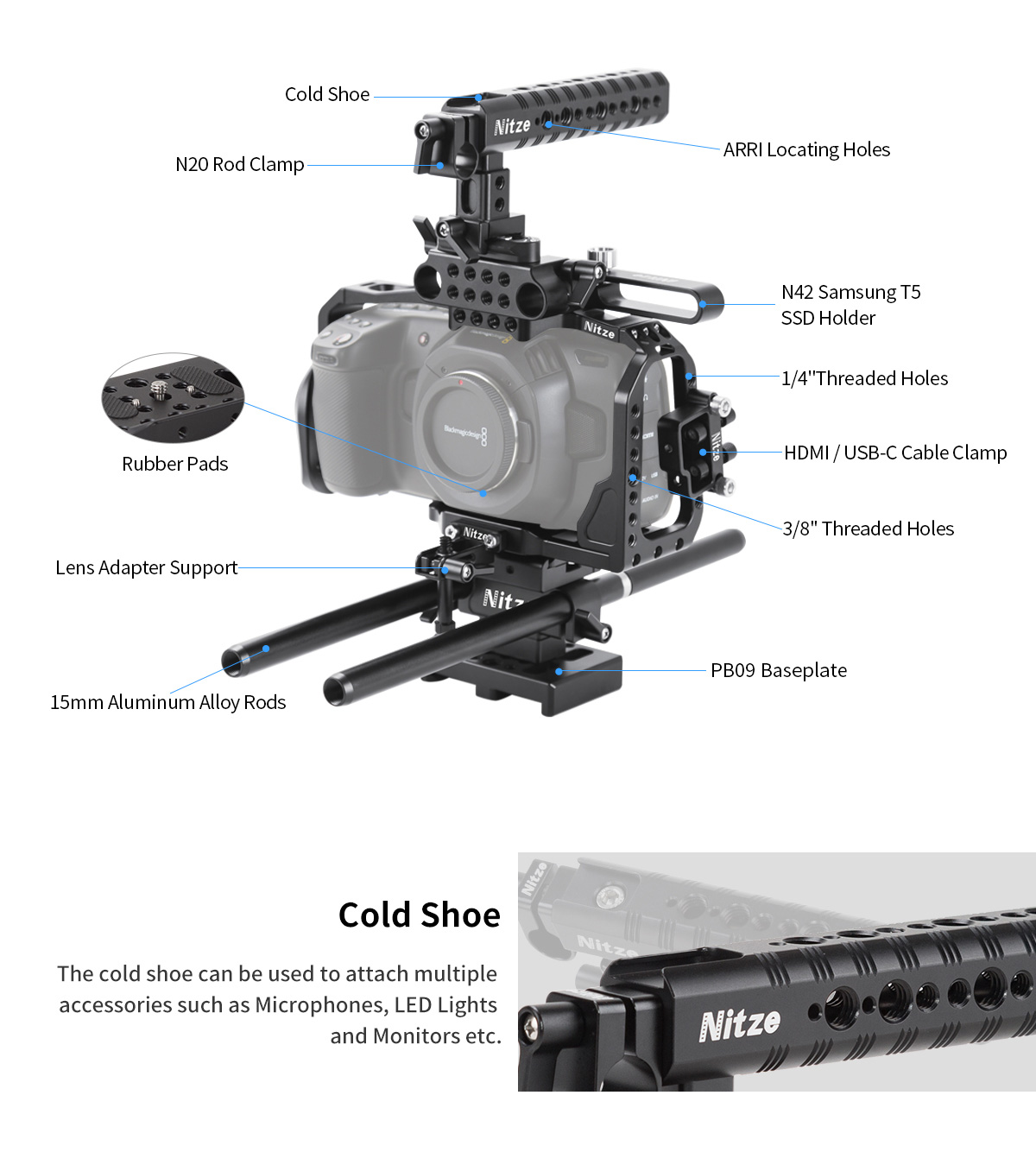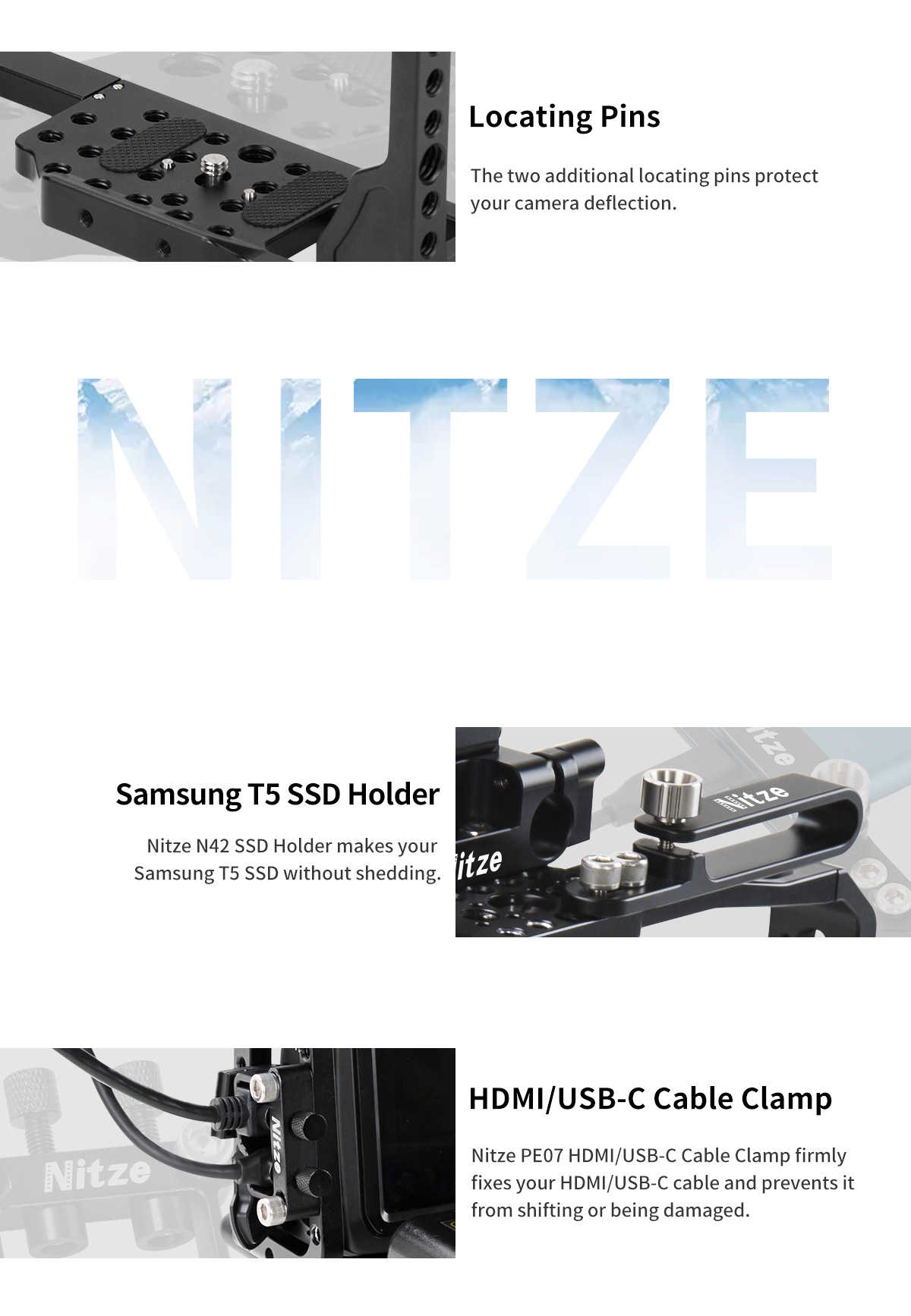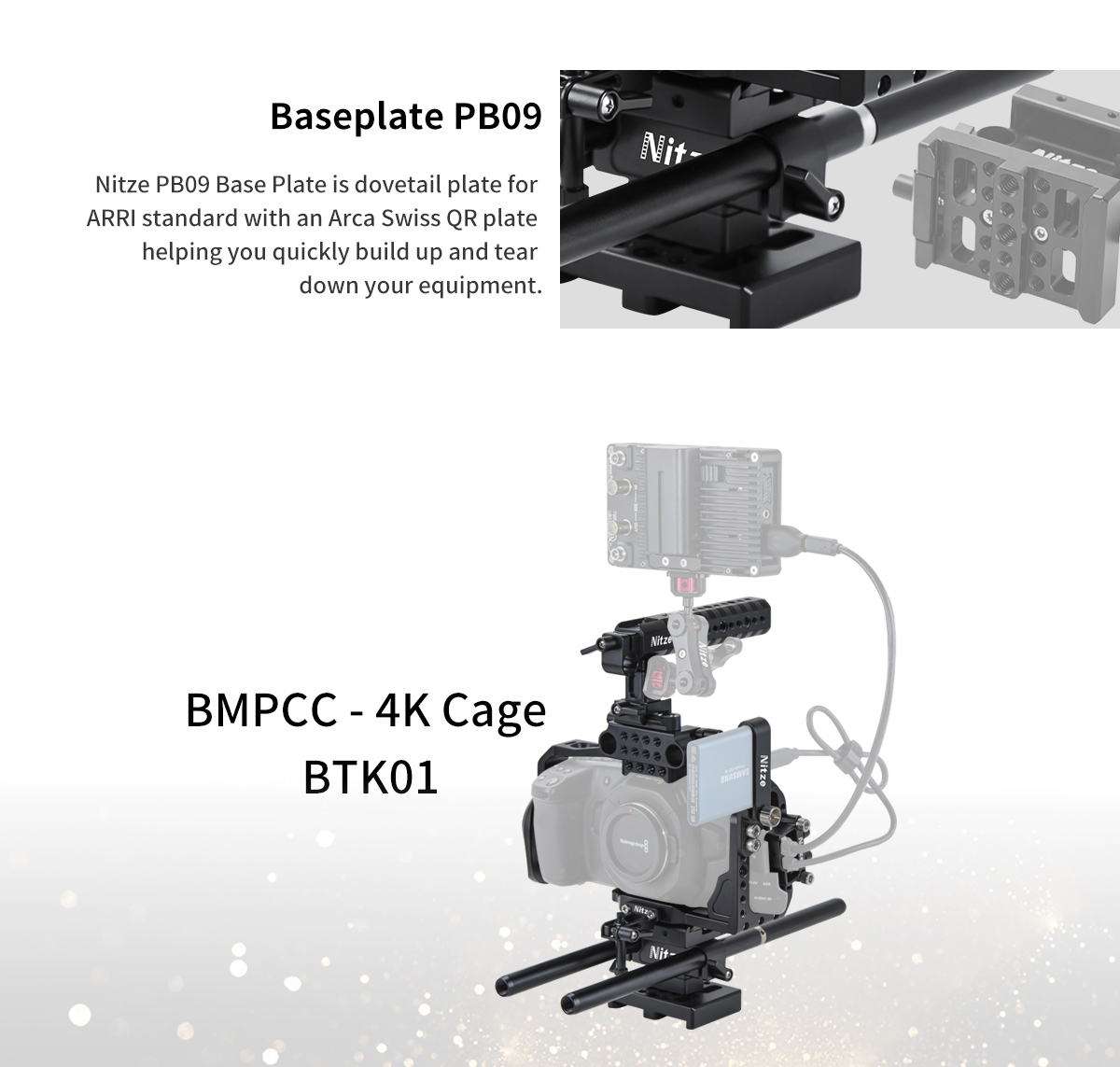 There are no reviews for this product.
Write a review
Your Name:
Your Review:
Note: HTML is not translated!
Rating:
Bad
Good
Enter the code in the box below: