Nitze Monitor Cage for Blackmagic Video Assist 5" 3G - TP-BMD5
Product Code: TP-BMD5
Availability: In Stock
Product Specification
Material: Aluminum Alloy
Product Weight: 160 g   
Product size: 167 x 35 x 105 mm
Package Weight: 244 g 
Package Size: 205 x 125 x 45 mm
Compatibility: Blackmagic Video Assist 5" 3G Monitor
* Please note that import tax is excluded.
Key Features:
1. Nitze TP-BMD5 Monitor Cage for Blackmagic Video Assist 5" 3G Monitor protects the monitor without blocking any operation ports.
2. Included HDMI cable clamp for preventing HDMI cable from sliding off.
3. Multiple 1/4" threaded holes, ARRI standard locating holes for attaching accessories.
4. The Screw Sleeve design on the bottom of the cage can protect the 1/4" threaded holes and increase the durability of thread.
5. The 1/4" threaded hole with spacing 15mm slot supports you mount accessories with 1/4" locating pins such as Nitze Elf series monitor holders to prevent deflection.
Package Included:
1 x TP-BMD5 Cage
1 x HDMI Cable Clamp
1 x Hex Spanner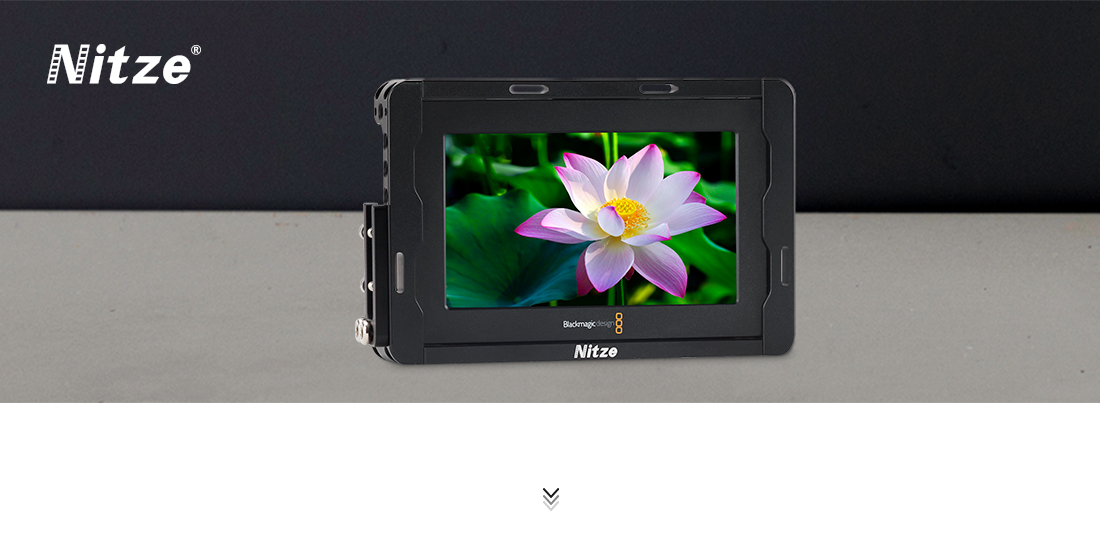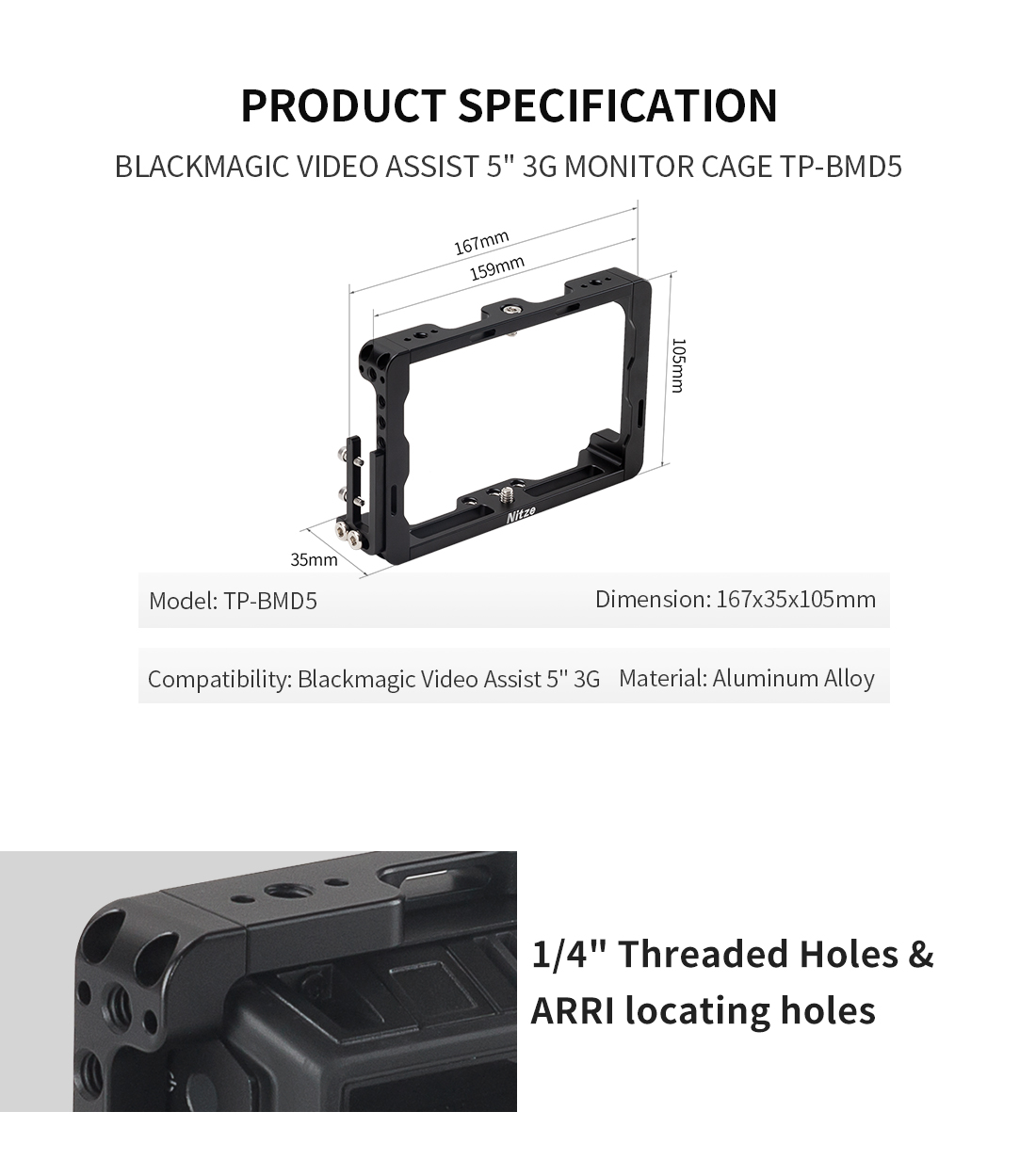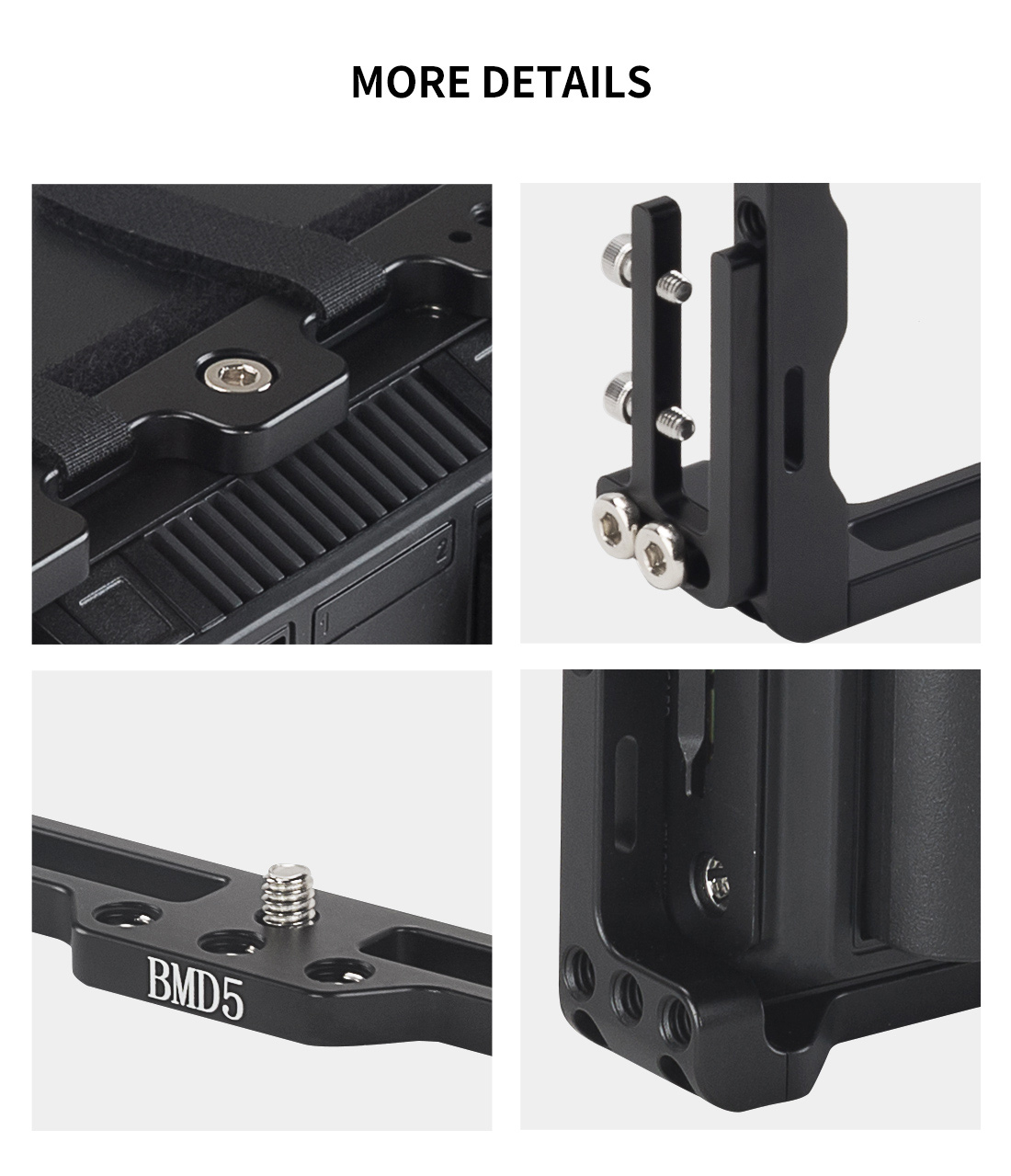 "