Nitze Follow Focus with Gear Ring - MF15B
Product Code:
MF15B
Availability:
Out Of Stock
Product Specification
Material: Aluminum Alloy   
Product Weight: 452 g   
Product Size: 188 x 70 x 94 mm   
Package Weight: 770 g 
Package Size: 320 x 162 x 95 mm
Key Features:
1. Anodized Aluminum
2. Follow Focus AB stop
3. Dovetail design for follow focus gear adjustment within 50mm
4. Follow Focus gear able install in front-side / backside
5. Magnetic alternative mark dial, quick release.
6. Quick release clamp (60mm) for 15mm rod
Package Included:
1 x MF15B Follow Focus
1 x Gear ring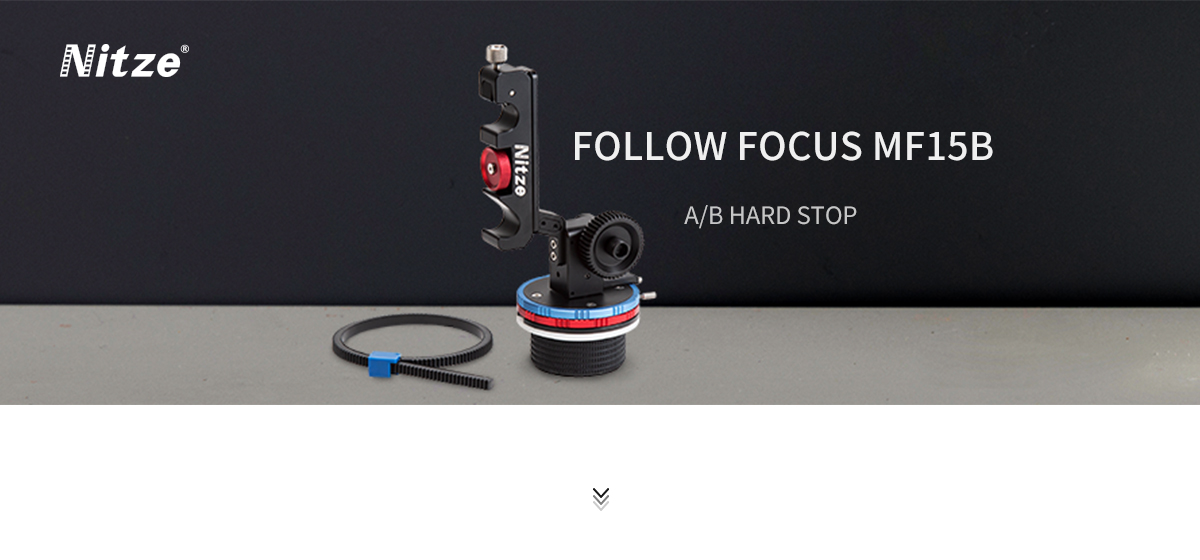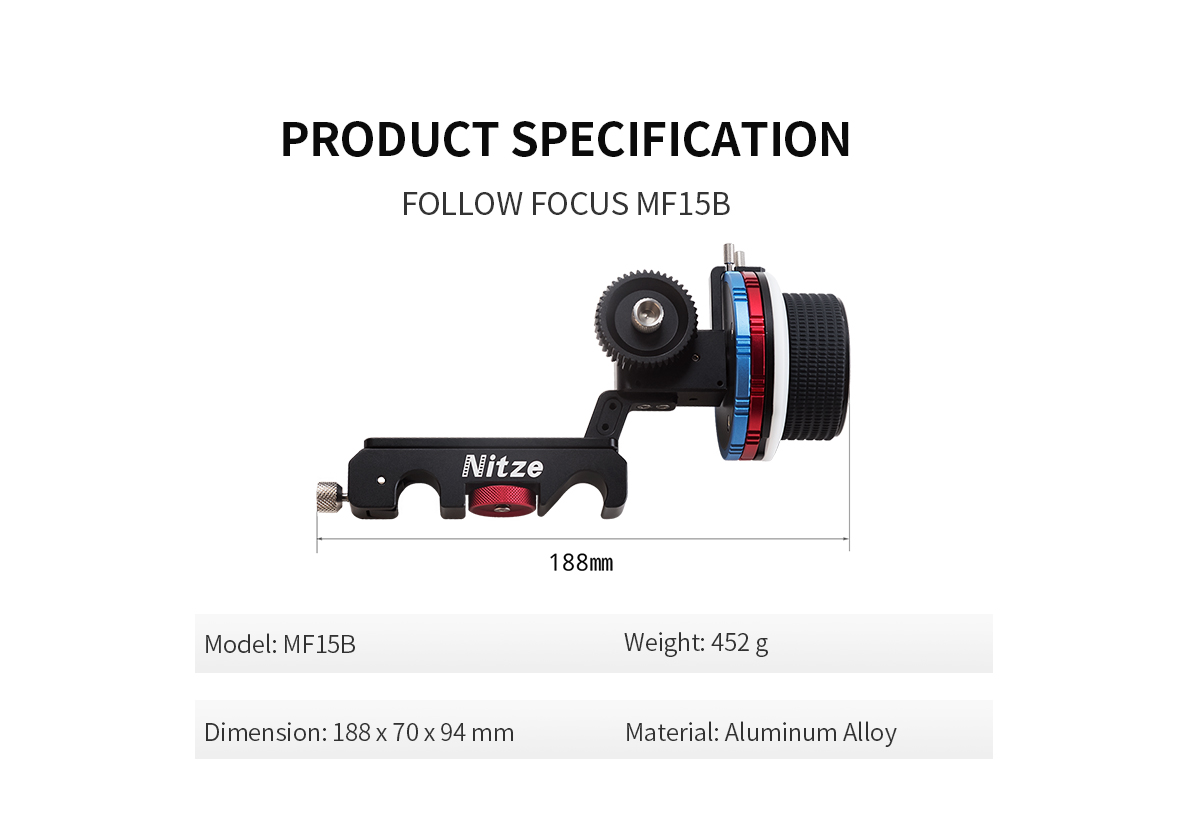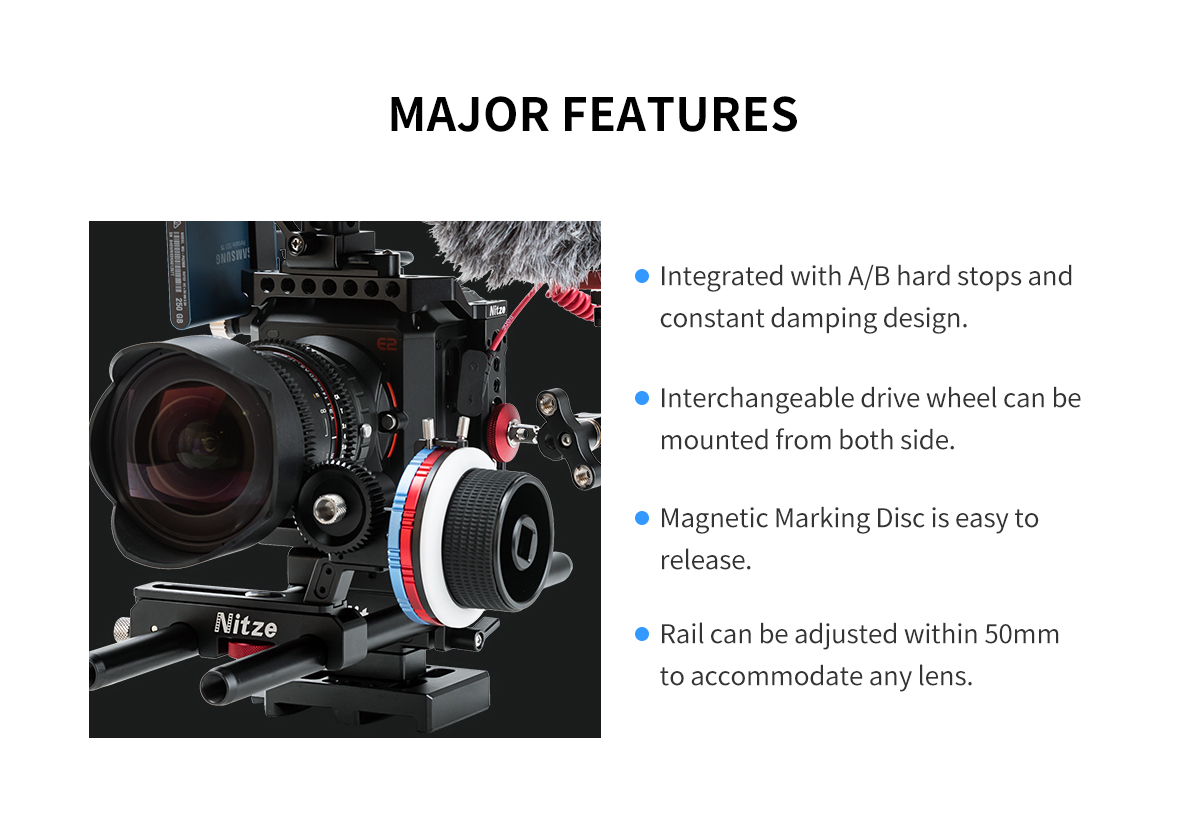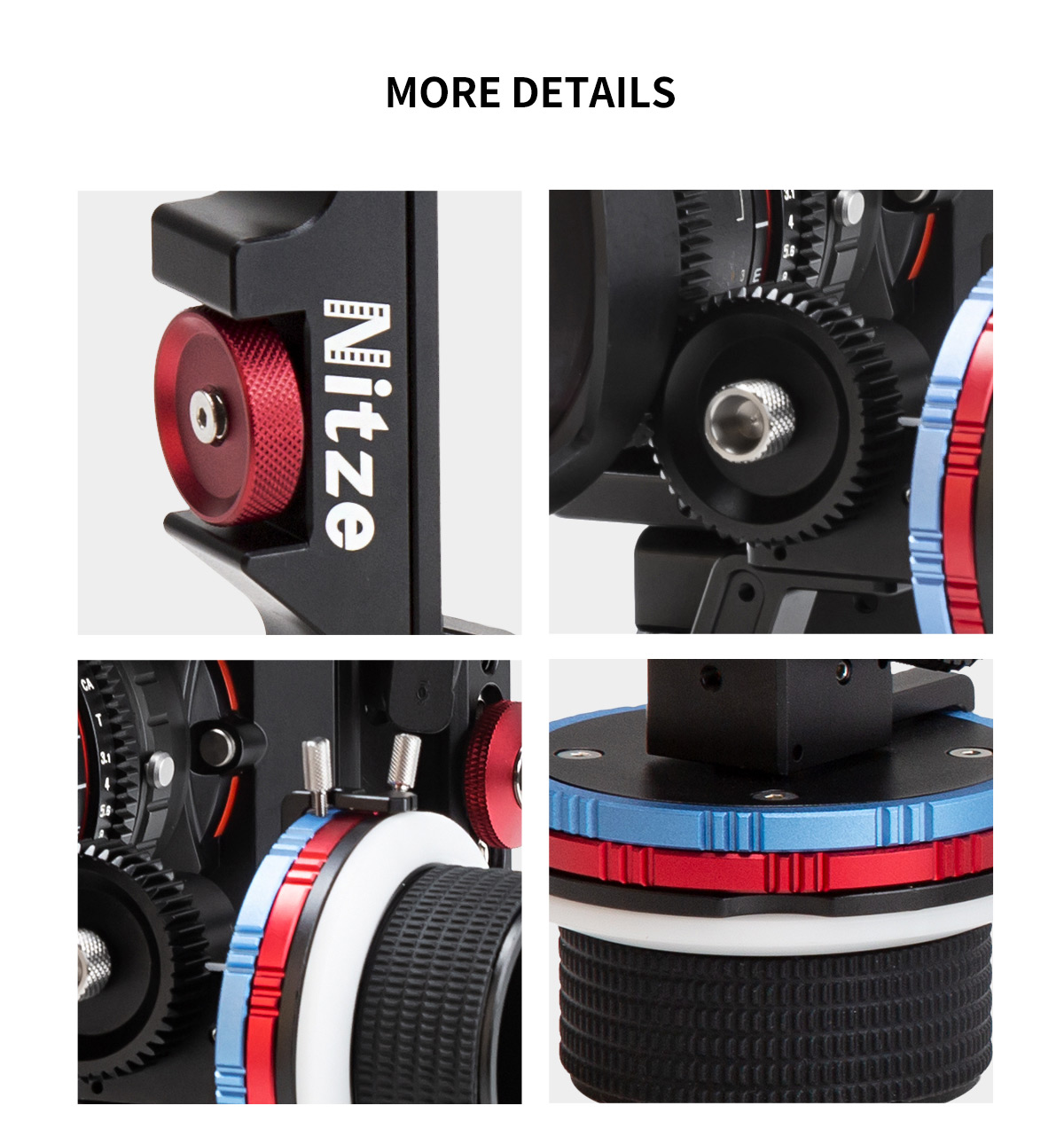 There are no reviews for this product.
Write a review
Your Name:
Your Review:
Note: HTML is not translated!
Rating:
Bad
Good
Enter the code in the box below: