Nitze Monitor Cage for Atomos SHOGUN 7 - TP-SHOGUN 7-II
Product Code: TP-SHOGUN 7-II
Availability: In Stock
Product Specification
Material: Aluminum Alloy
Product Weight: 315 g
Product Size: 245 x 43 x 144 mm 
Package Weight: 429 g
Package Size: 260 x 160 x 60 mm
Compatibility: Atomos SHOGUN 7 Monitor
* Please note that import tax is excluded.
Key Features:
1. Nitze TP-SHOGUN 7-II Monitor Cage designed for Atomos SHOGUN 7 is made of anodized aluminum alloy.
2. Securely locked your monitor by two 1/4"-20 screws on the top and bottom. The screw sleeves on the bottom of the cage increase the durability of the threaded holes.
3. Two slots for shoulder strap on the top sides of the cage.
4. Multiple 1/4"-20, 3/8"-16, ARRI locating holes and built-in cold shoe provide more possibility for mounting extra accessories, such as Nitze V-mount battery plate.
5. HDMI Cable Clamp firmly fixes your HDMI cable and prevents it from shifting or being damaged. The Sunhood prevents reflections on the monitor, and it can be mounted easily by the Velcro strap.
Package Included:
1 x TP-SHOGUN 7-II Cage
1 x PE14 HDMI Cable Clamp
1 x Hex Spanner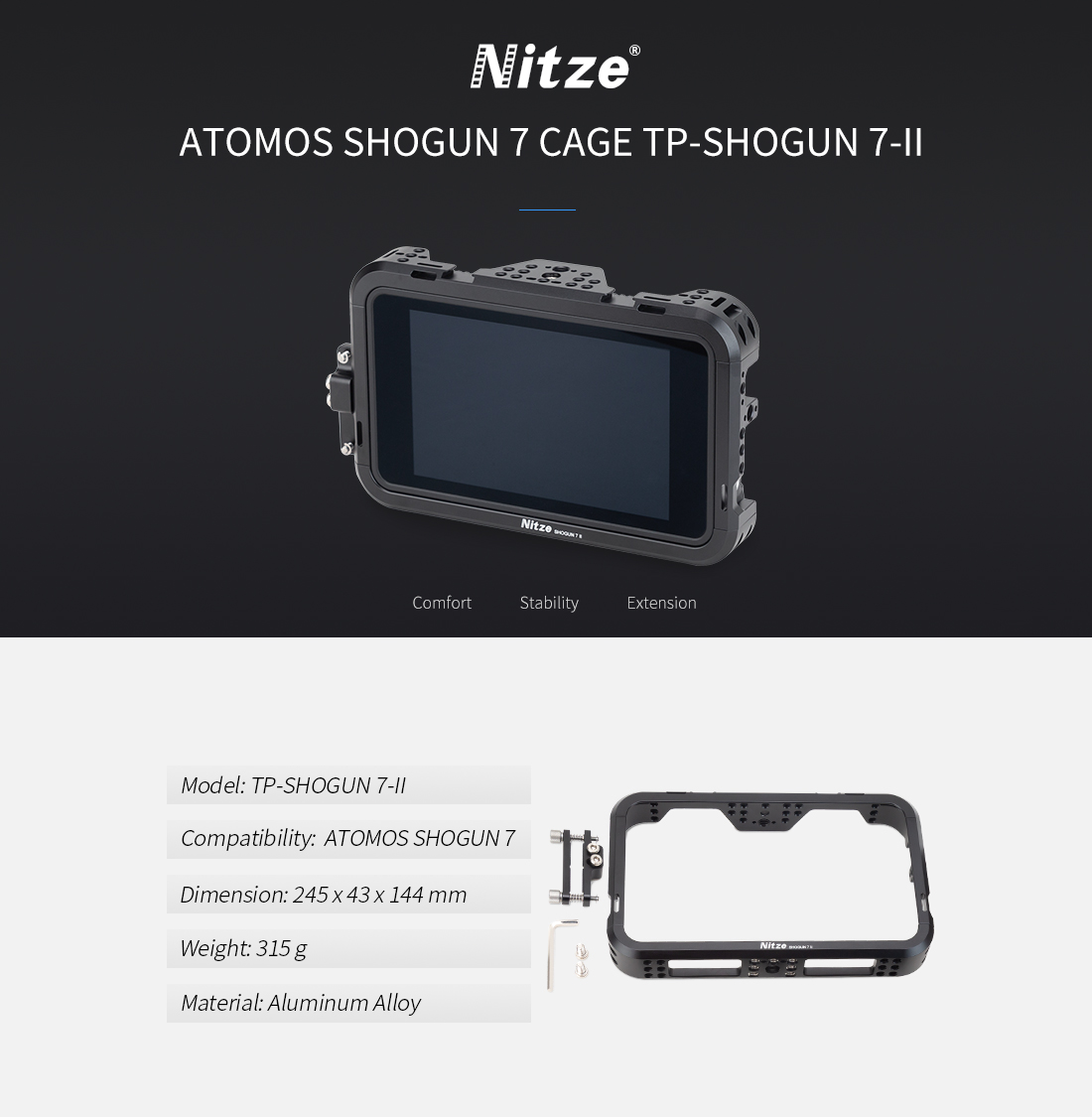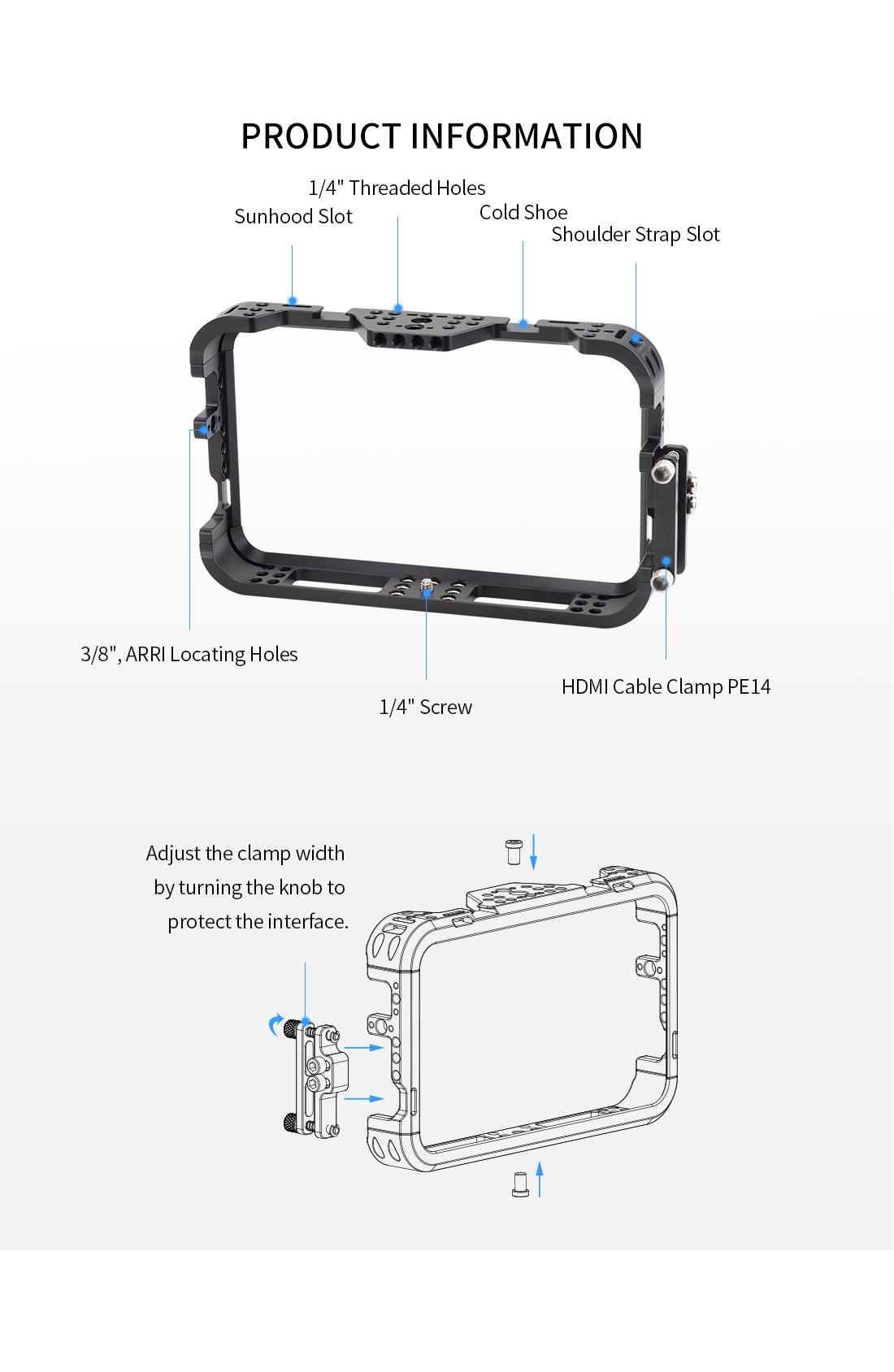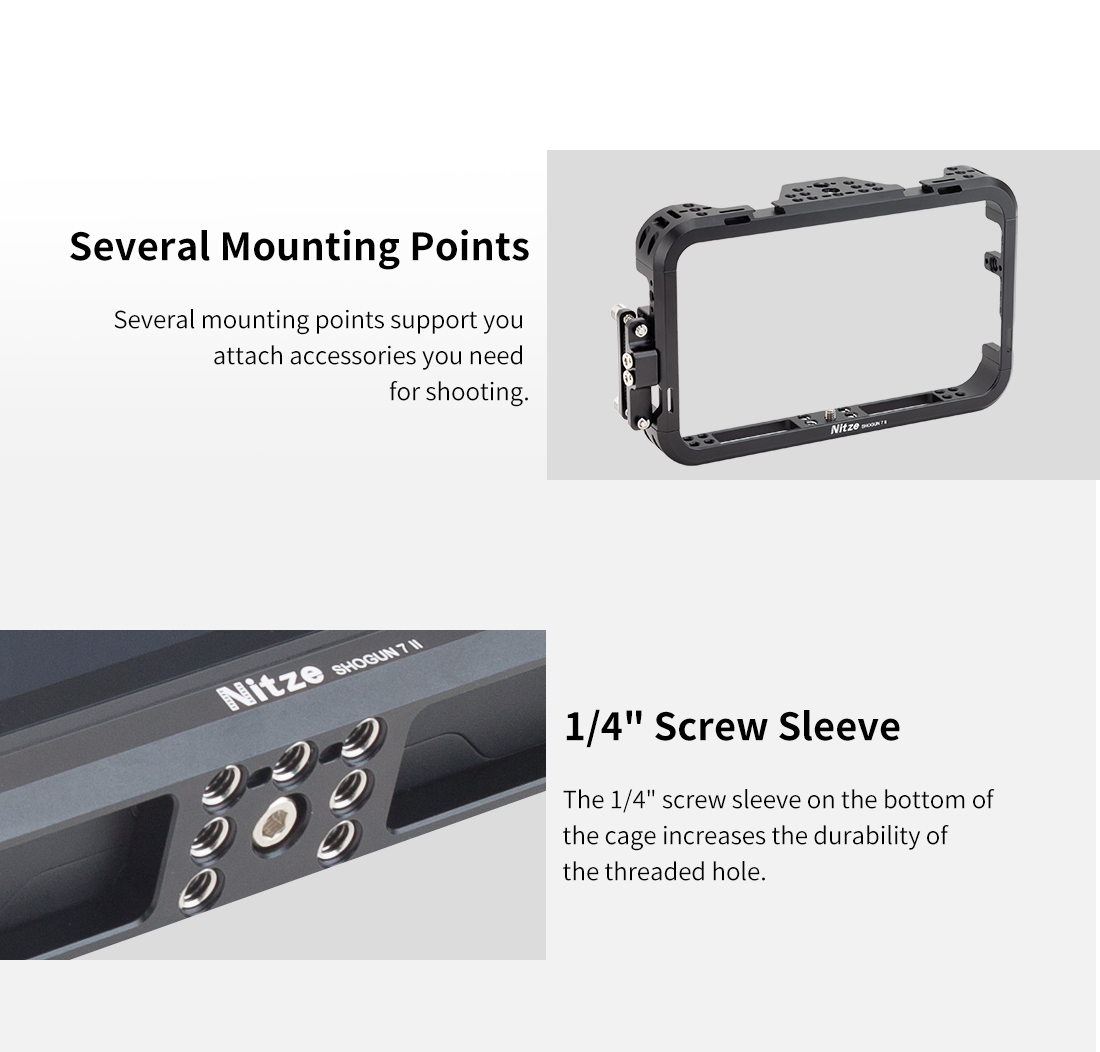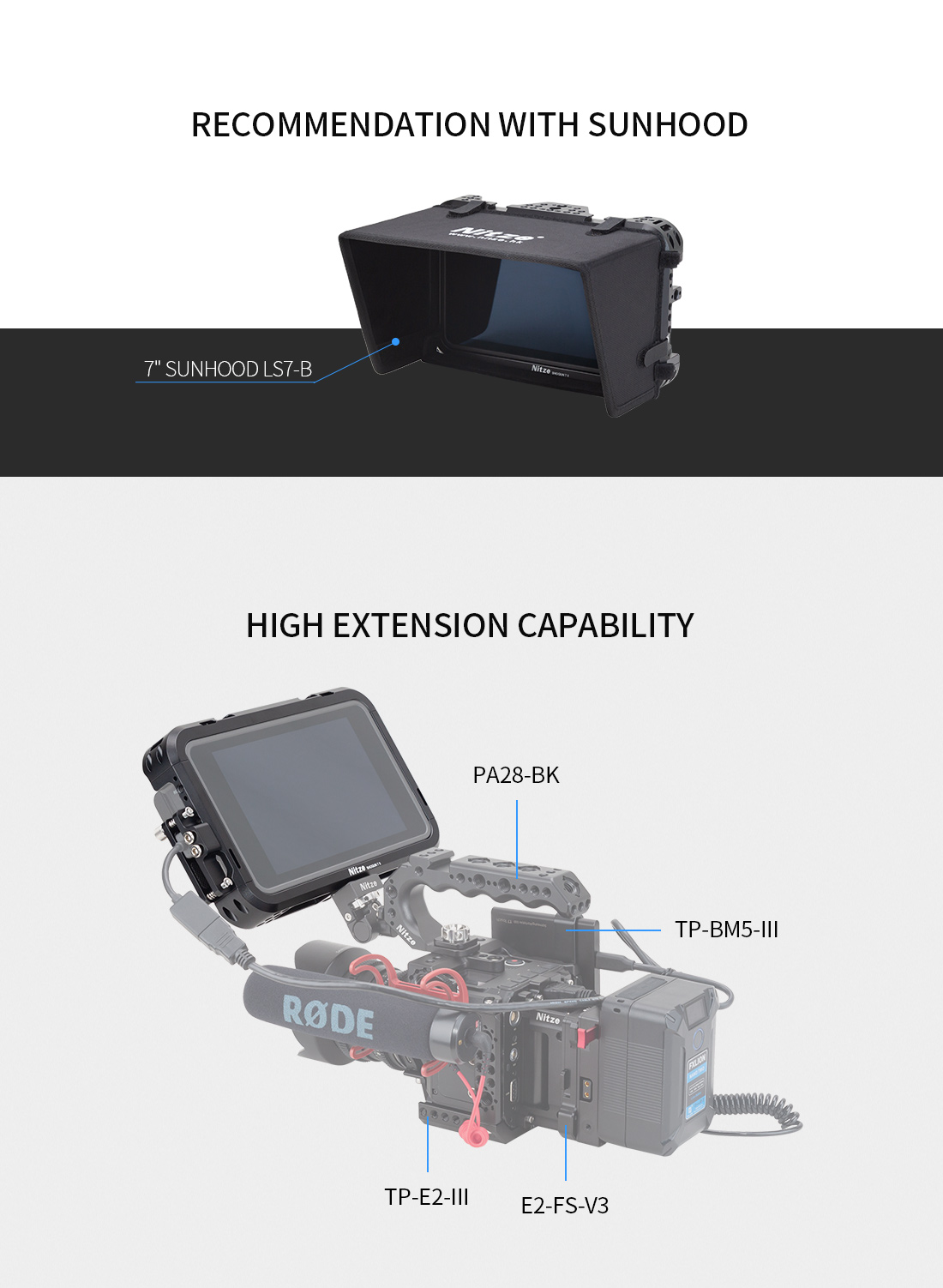 "