Nitze Double Ballheads Magic Arm (1/4"-20 to 1/4"-20) - N50B
Product Code:
N50B
Availability:
Out Of Stock
Product Specification
Material: Aluminum Alloy
Product Weight: 89 g  
Product Size: 125 x 44 x 20 mm
Package Weight: 117 g
Package Size: 147 x 72 x 31 mm
Payload: 3 kgs
Key Features:
1. Nitze N50B Magic Arm is made of aluminum alloy for lightweight and durability. It consists of double ballheads with 1/4" screws and ballhead clamps.
2. Providing more accessories expansions such as monitor, lights, audio recorders, camera cage or any other accessory with 1/4"-20 threaded holes.
3. Supporting 180°rotation. You can adjust your monitor in different angles by ballheads.
4. The wingnut is applied to lock the double ballhead tight directly with single hand. Also, you can use the hex spanner to lock the magic arm more firmly.
5. Double ballheads with rubber cushions increase the friction between ballhead and ballhead clamp, ensuring firm locking.
Package Included:
1 x N50B Magic Arm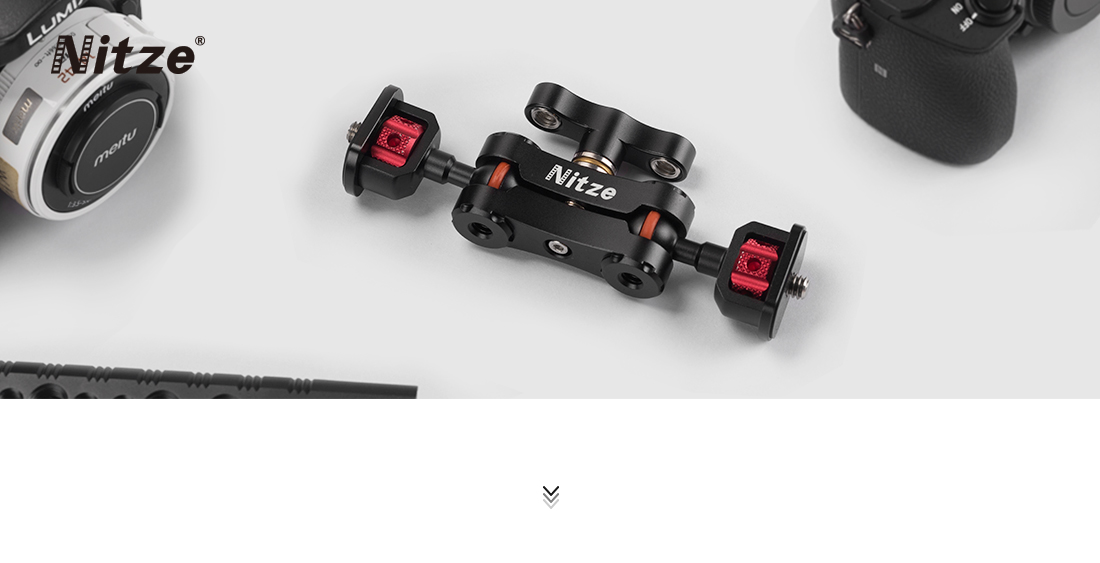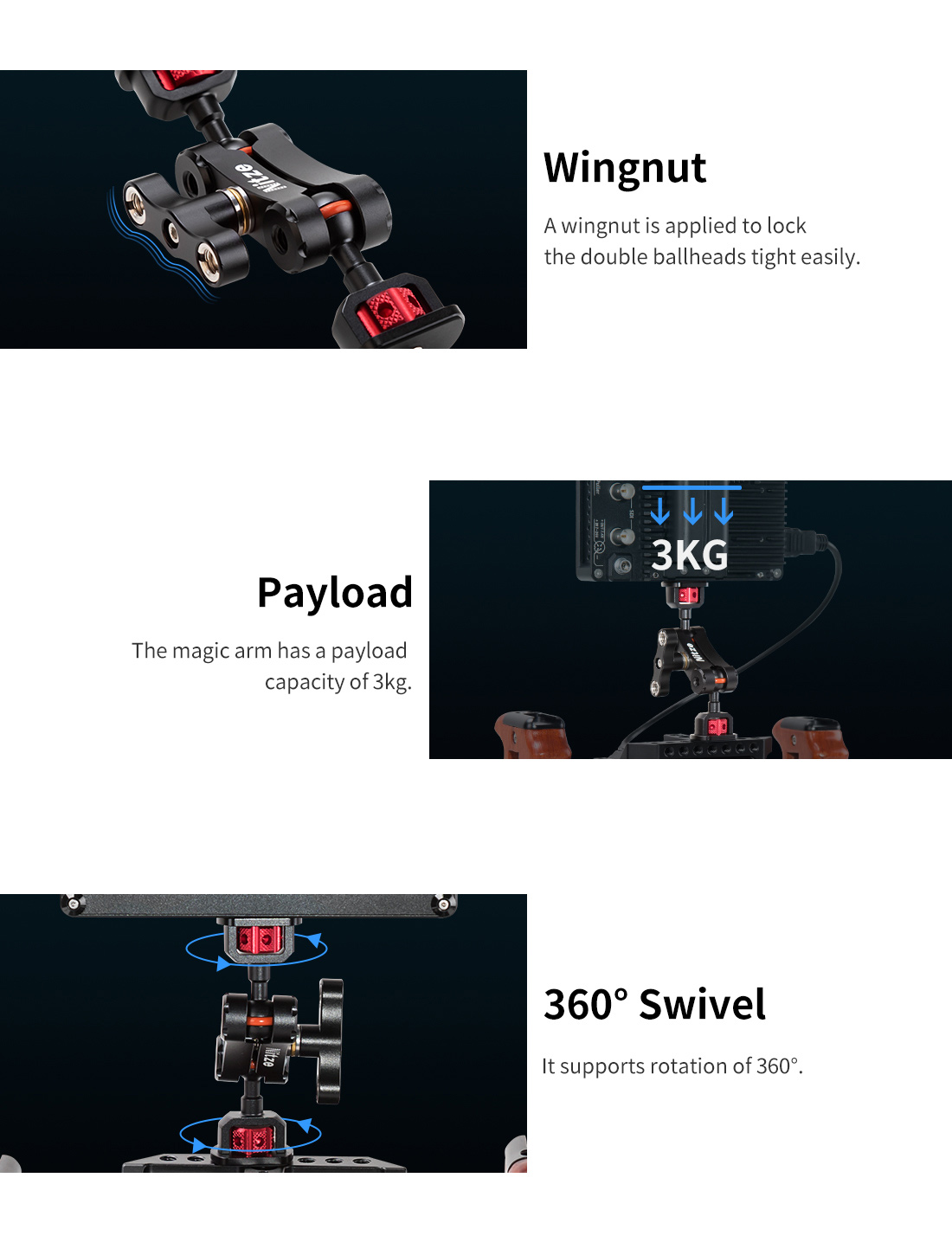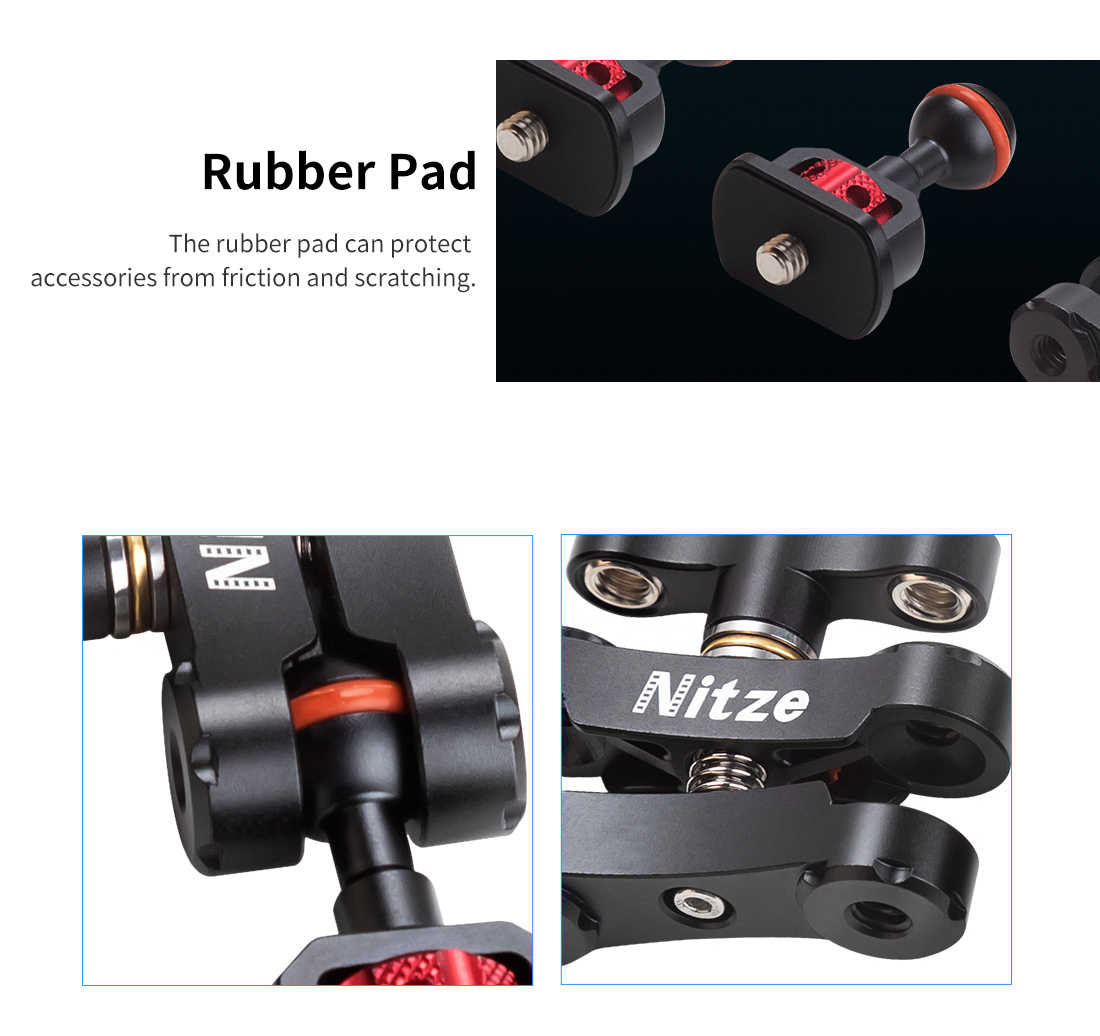 There are no reviews for this product.
Write a review
Your Name:
Your Review:
Note: HTML is not translated!
Rating:
Bad
Good
Enter the code in the box below: