Nitze V Mount Adapter for Z Cam (Short Bracket) - E2-FS-V3
Product Code: E2-FS-V3
Availability: In Stock
Product Specification
Material: Aluminum Alloy   
Product Weight: 194 g   
Product Size: 72 x 49 x 95 mm   
Package Weight: 264 g
Package Size: 130 x 100 x 100 mm
Compatibility: Z CAM E2, E2-M4/S6/F6/F8 Camera
* Please note that import tax is excluded.
Key Features:
1. Nitze Z Cam E2 Universal V/Gold Mount QR Adapter E2-FS-V3 is compatible with Z CAM E2, E2-M4/S6/F6/F8.
2. Compatible with Nitze, Hedbox and IDX V-mount battery plate.
3. It can be mounted on the camera body by four M3 screws without stress on NPF mount, supporting NP-F550/750 batteries without detaching the cheese plate.
4. Easily detach back plate to switch from V-mount/Gold Mount to NP-F series batteries.
5. Clearing all the ports on camera and providing room for cable management. Use V-mount/Gold mount without the use of 15mm Rods
* Please note: V-Mount battery plate is NOT included.
Package Included:
1 x E2-FS-V3 Universal V/Gold Mount QR Adapter
1 x Hex Spanner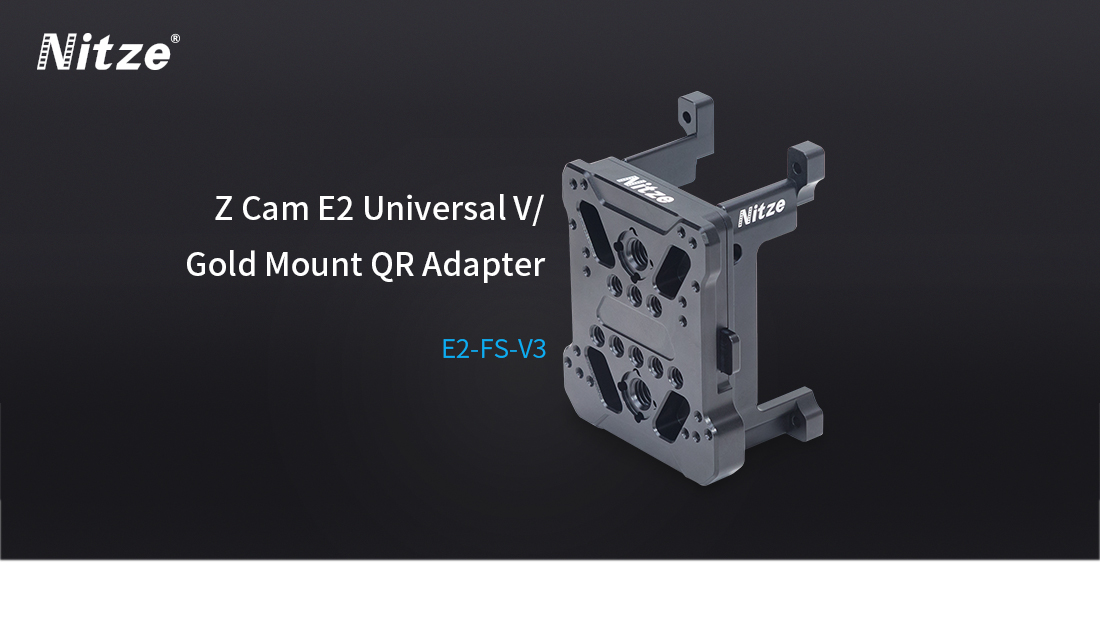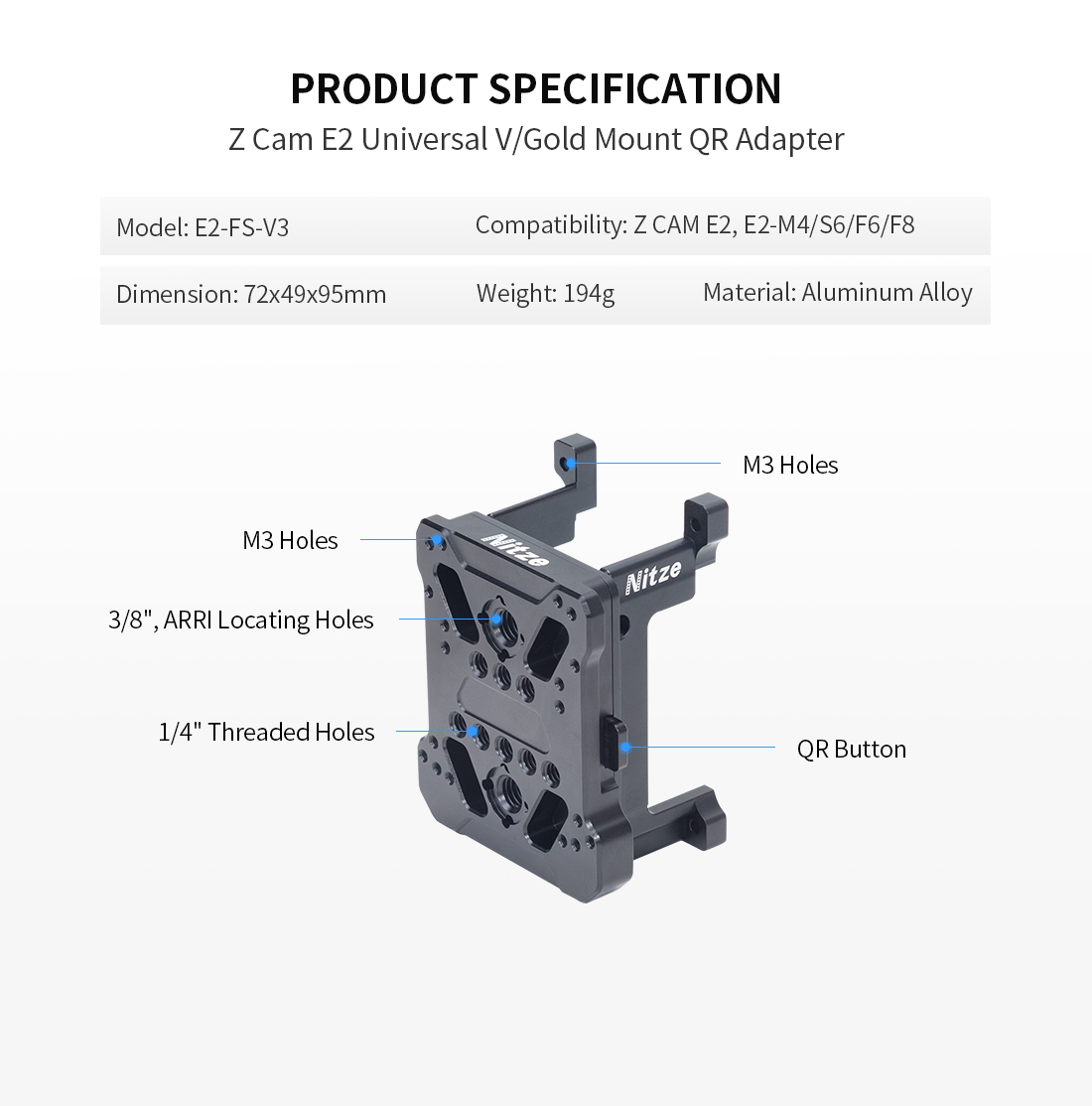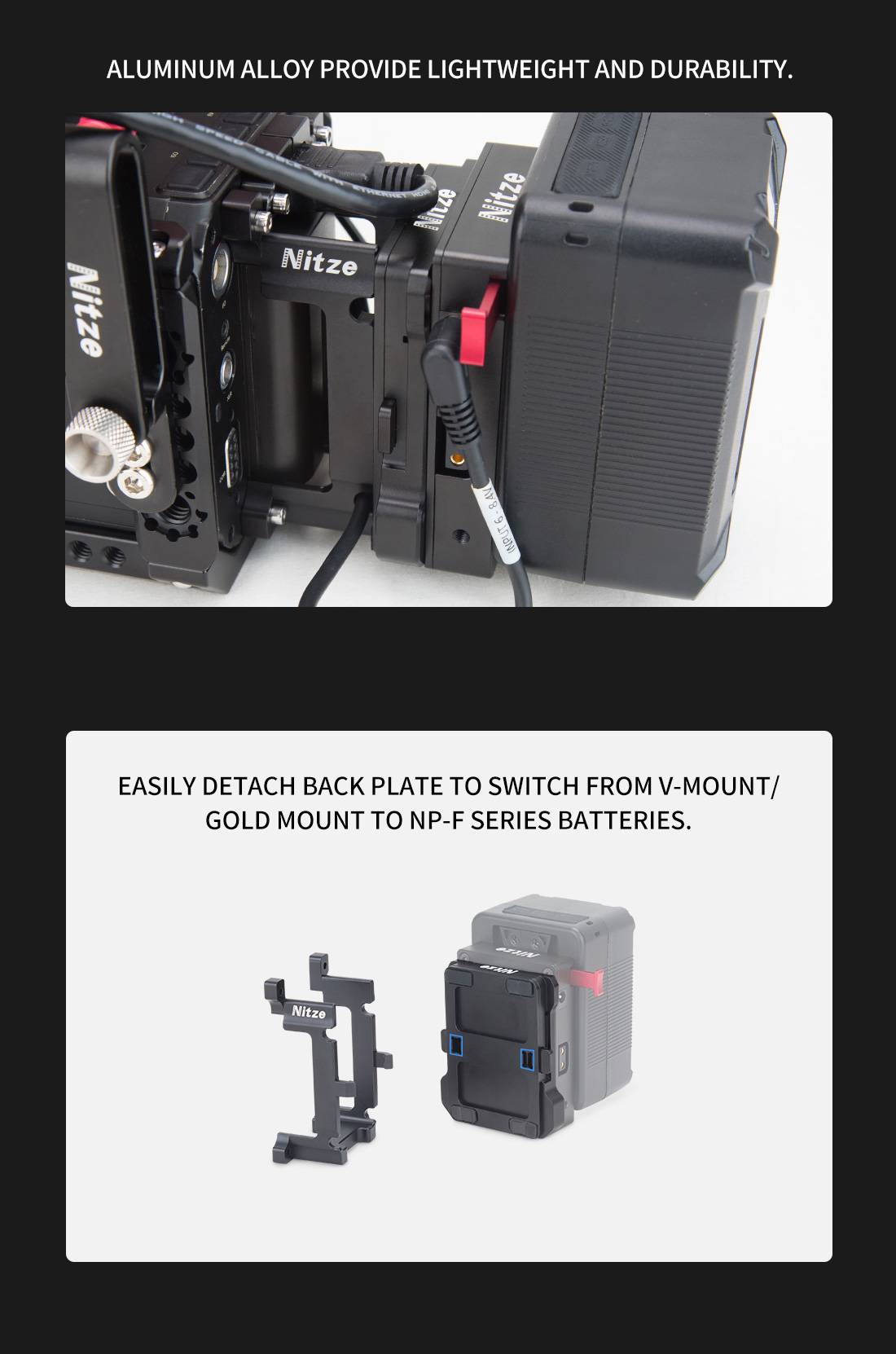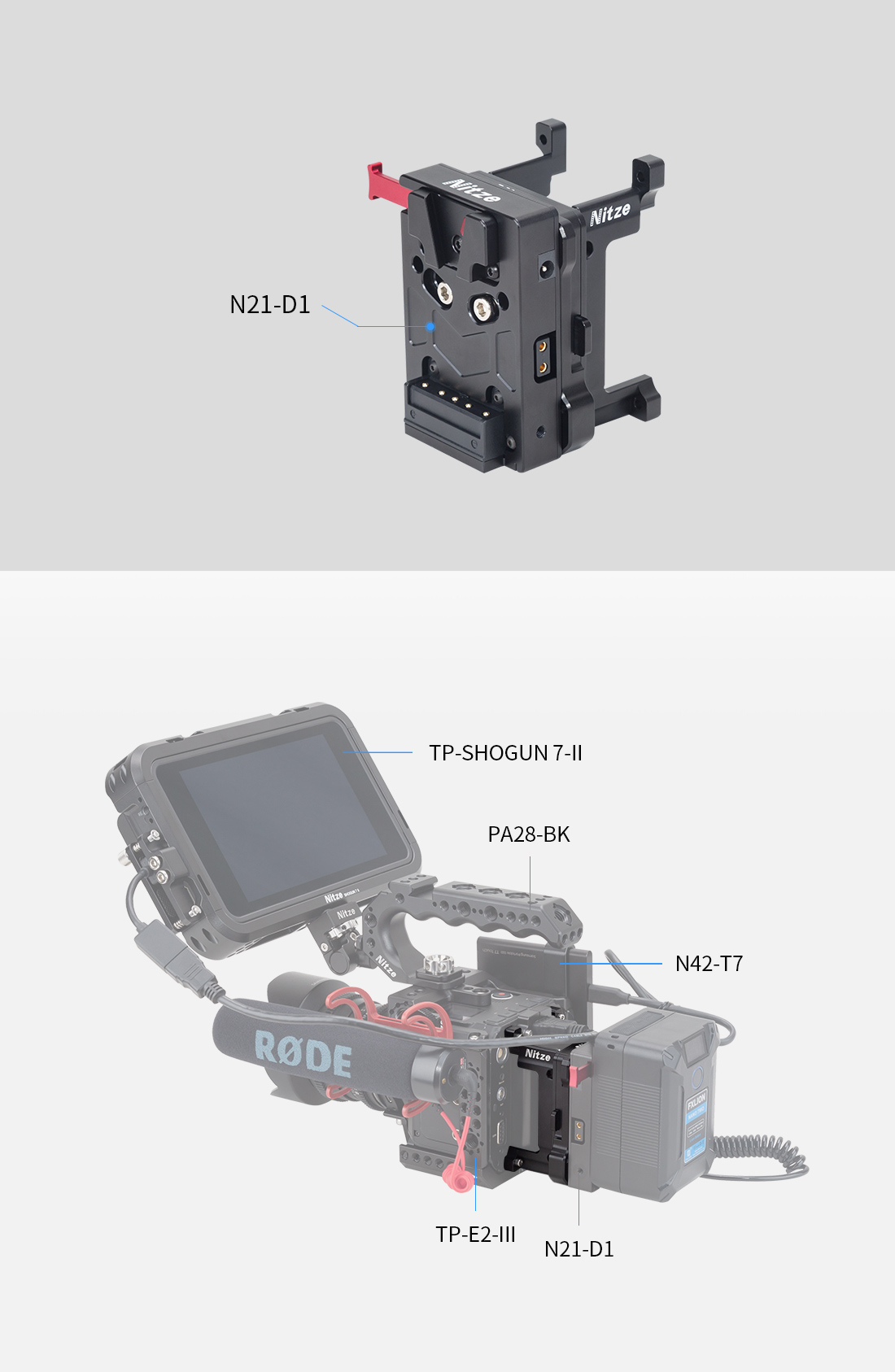 "