Nitze Stinger Handle with QR NATO Clamp and NATO Rail - Magnesium-aluminum version - PA28-AM
Product Code: PA28-AM
Availability: In Stock
Product Specification
Material: Magnesium-aluminum alloy  
Product Weight: 196 g   
Product Size: 152 x 29 x 67 mm 
Package Weight: 299 g
Package Size: 195 x 85 x 40 mm
* Please note that import tax is excluded.
Key Features:
1. 【More Lighter】Nitze PA28-AM Stinger Handle is made of magnesium-aluminum alloy. Sturdy, durable but lightweight.
2. 【Built-in NATO Rail】Built-in NATO rail on the top of the handle provides convenience for attaching accessories with NATO clamp.
3. 【Built-in QR NATO Clamp】Nitze PA28-AM stinger handle built-in QR NATO clamp on the bottom of the handle can be quickly attached and detached by the quick release lever. With 1/4"-20 threaded holes, 1/4" locating holes, 3/8" locating holes all around the handle for more accessories expansion.
4. 【Cold Shoe Adapter】Equipped with a cold shoe adapter which can be attached by two 1/4" screws. You can mount it in different locations on the handle for flexibility.
5. 【Ergonomic Design】Nitze stinger handle is ergonomically designed to provide you with a more comfortable experience during long-time shooting.
Package Included:
1 x PA28-AM Stinger Handle
1 x N49 NATO Rail
1 x N40C Cold Shoe
1 x N57-H40 Hex Spanner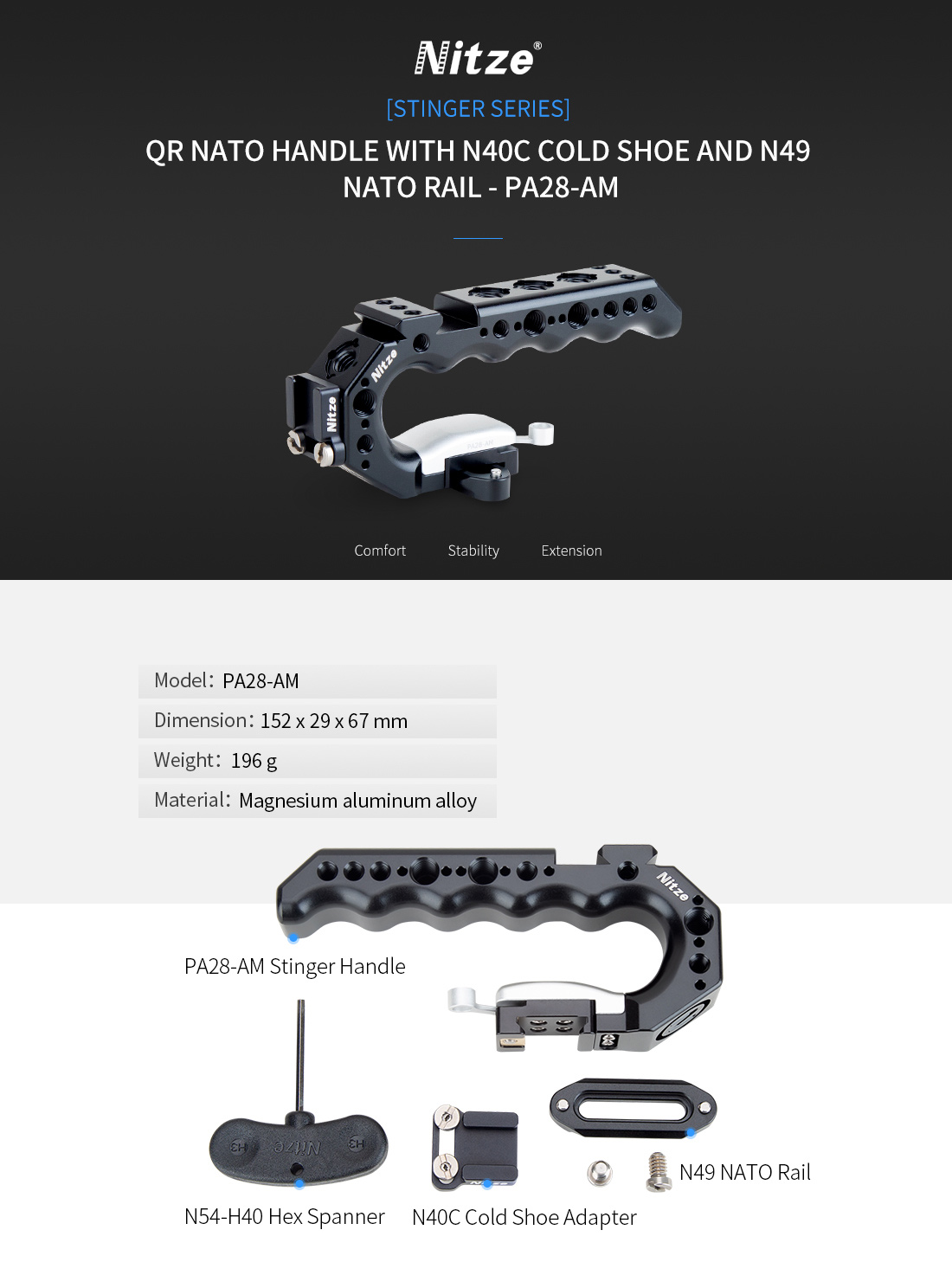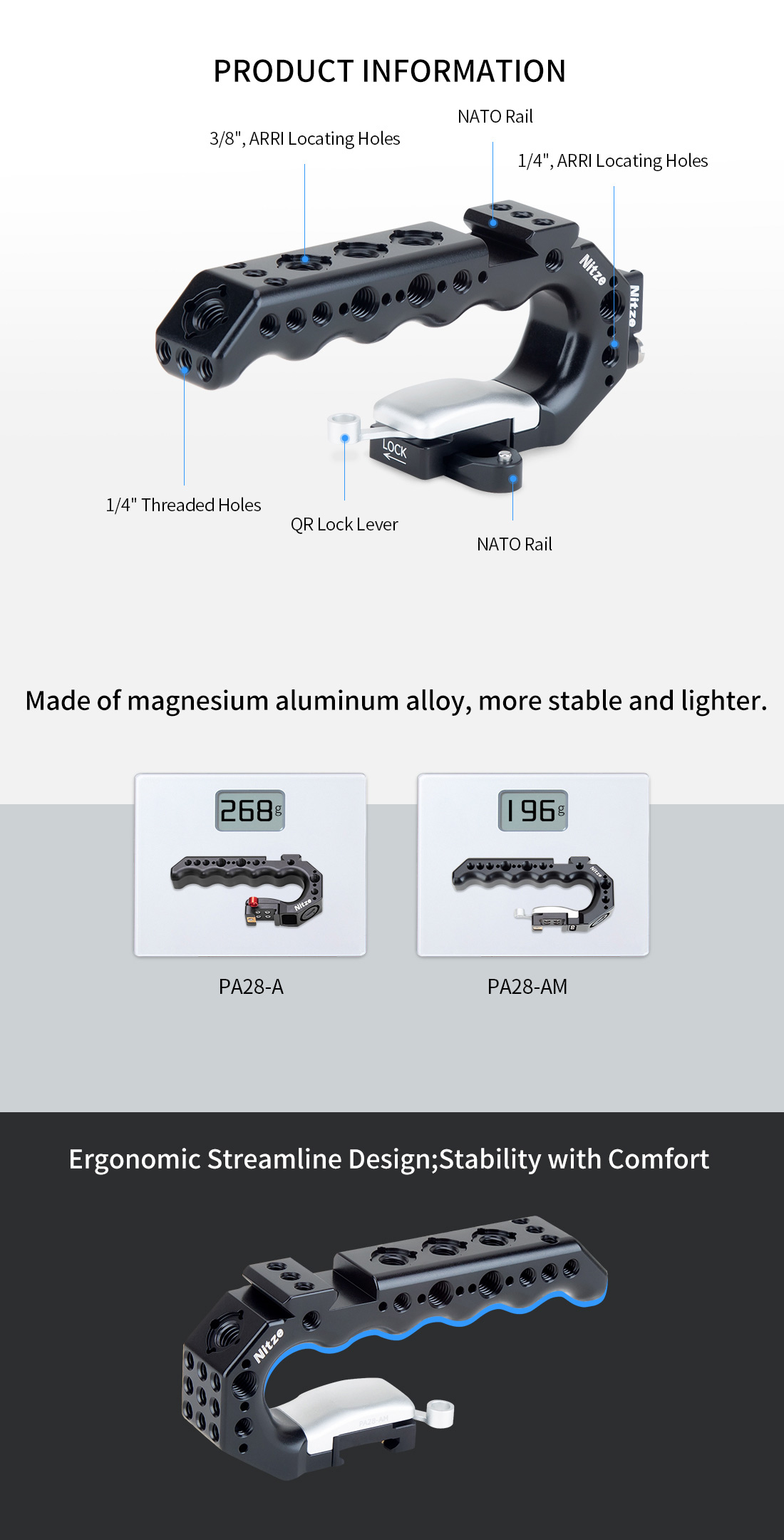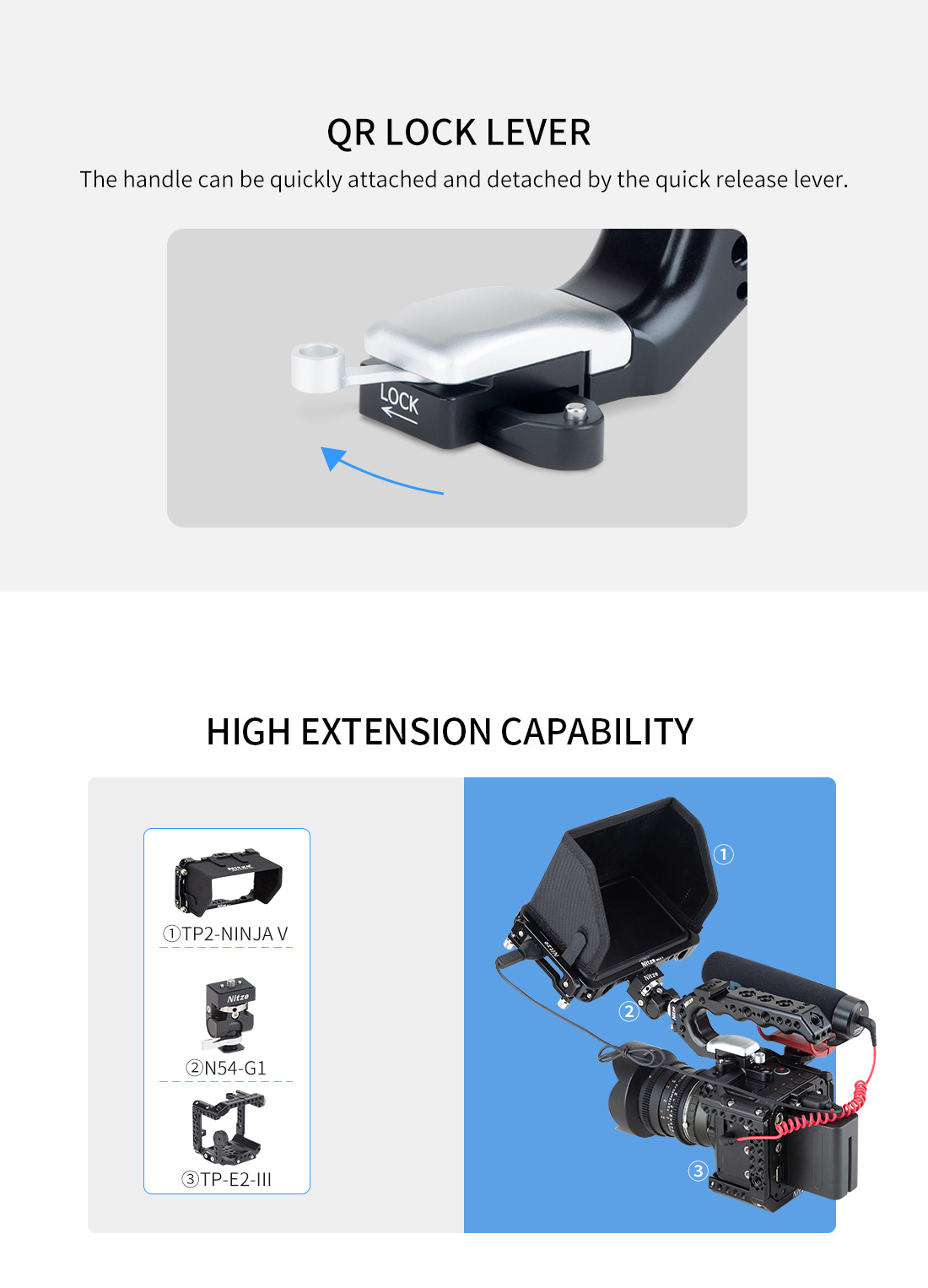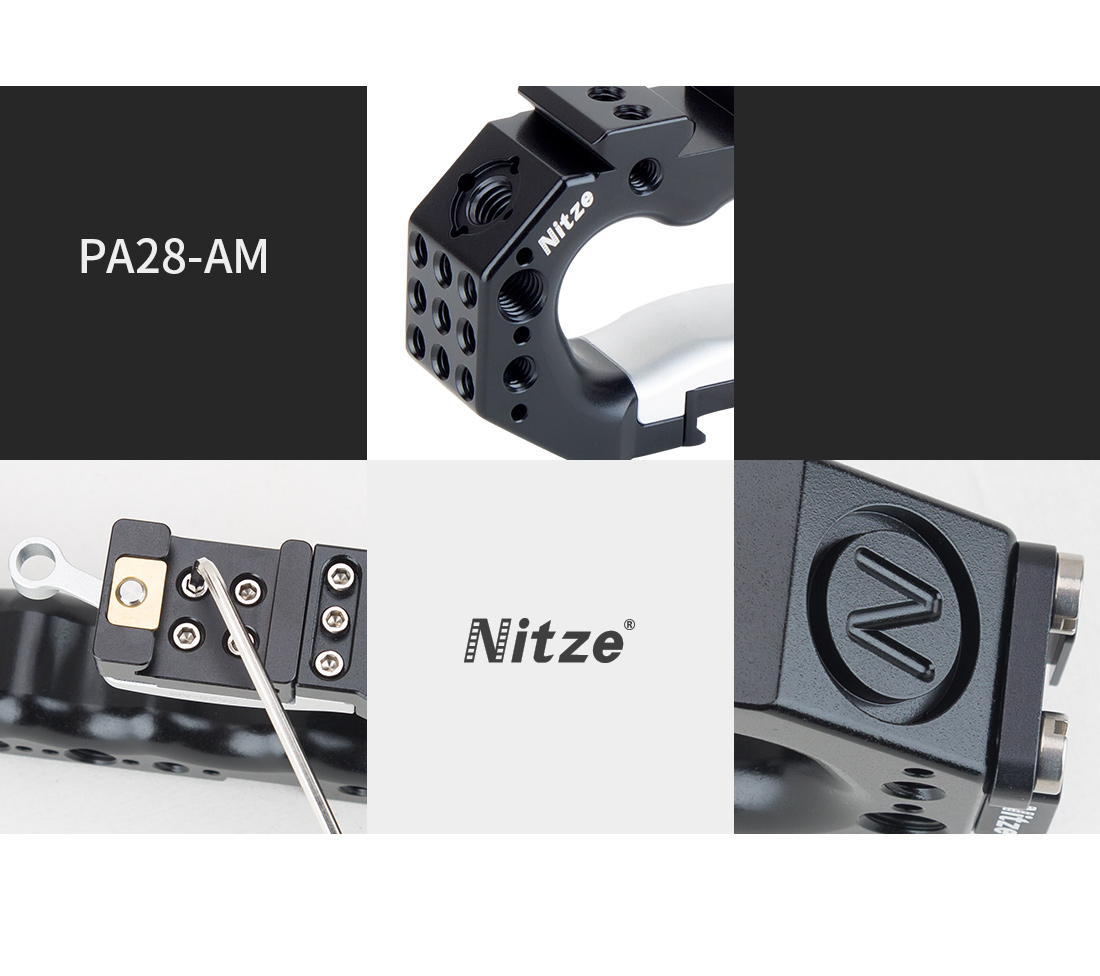 ""