Nitze Monitor Cage with Sunhood for Feelworld F6 Plus / F5 Pro 5.5" - TP2-F6PLUS
Product Code: TP2-F6PLUS
Availability: In Stock
Product Specification
Material: Aluminum Alloy   
Product Weight: 170 g   
Product Size: 172 x 34 x 108 mm   
Package Weight: 246 g 
Package Size: 205 x 125 x 45 mm
Compatibility: Feelworld F6 Plus / F5 Pro Monitor
* Please note that import tax is excluded.
Key Features:
1. Nitze TP2-F6PLUS Monitor Cage designed for Feelworld F6 Plus / F5 Pro 5.5" Monitor is made of anodized aluminum alloy for lightweight and durability.
2. Securely locked your monitor by two 1/4" screws from the top and bottom. Reserved sunhood slots on the top, left and right side of the cage.
3. HDMI Cable Clamp firmly fixes your HDMI cable and prevents it from shifting or being damaged.
4. 1/4"-20 threaded holes and ARRI locating holes provide more possibility for mounting extra accessories.
5. Dedicated sunhood are included to reduce the interference of external light sources on the color of the displayed image.
Package Included:
1 x TP-F6PLUS Cage
1 x HDMI Cable Clamp
1 x LS5-B Sunhood
2 x Hex Spanner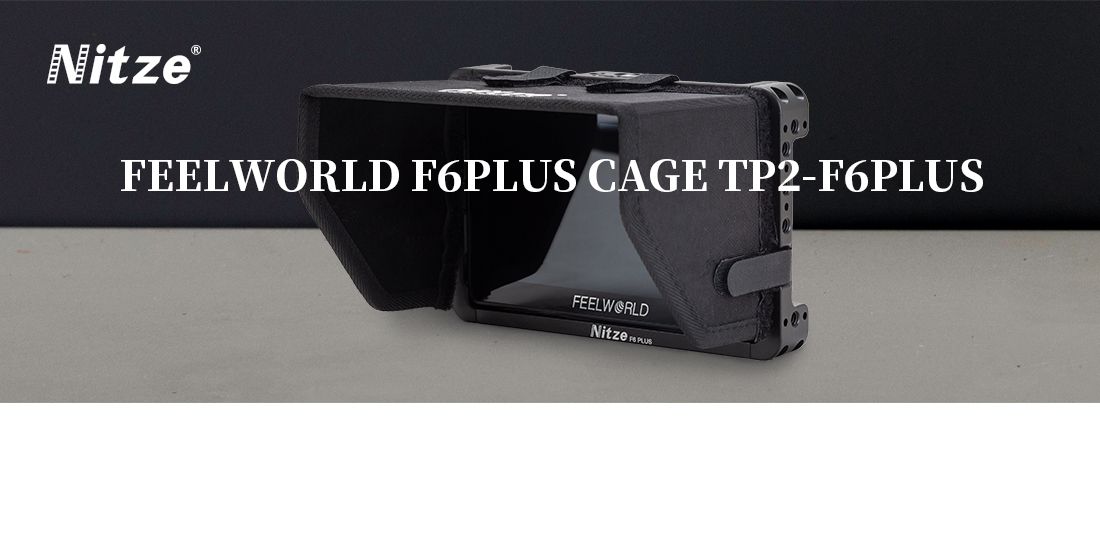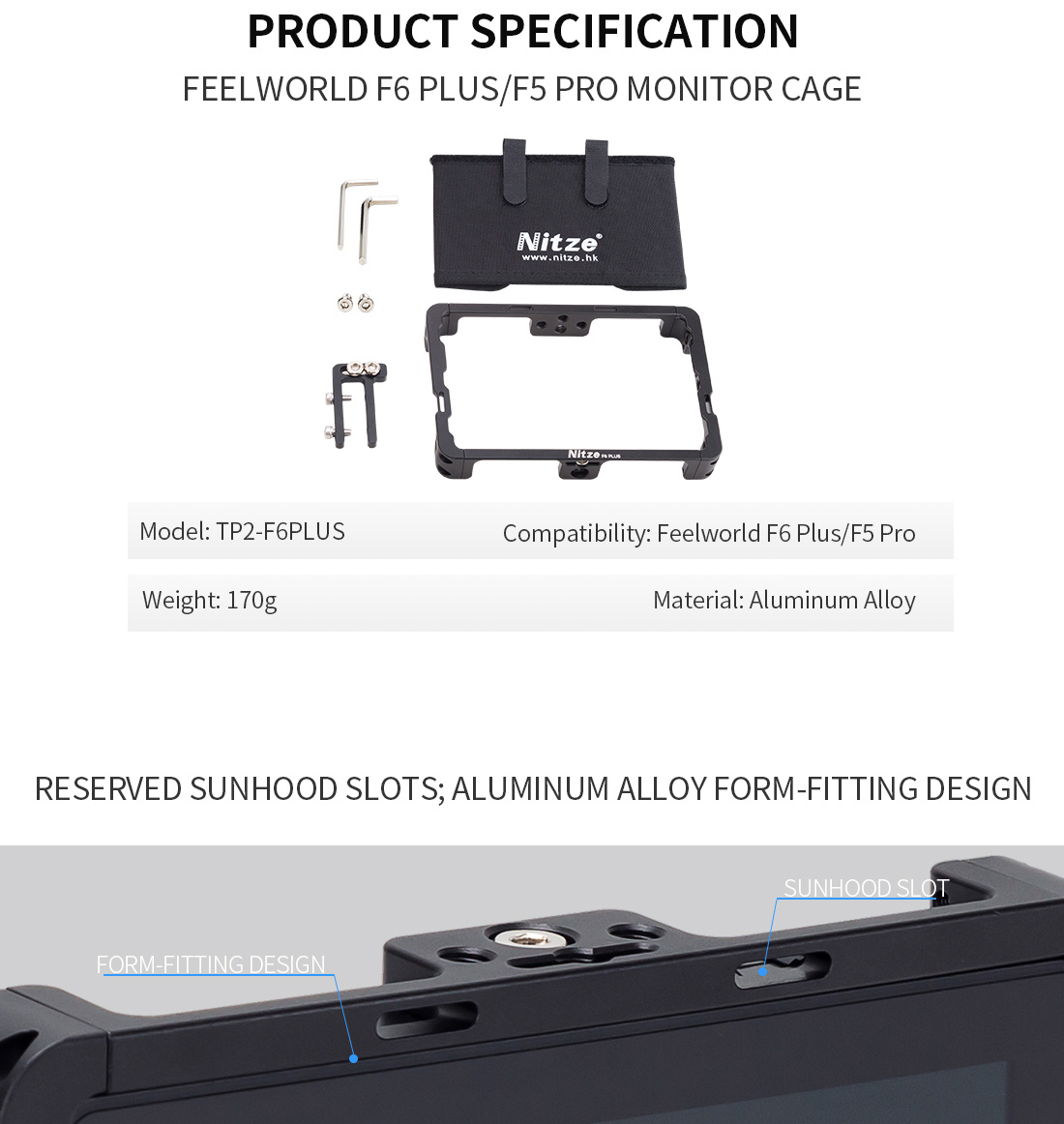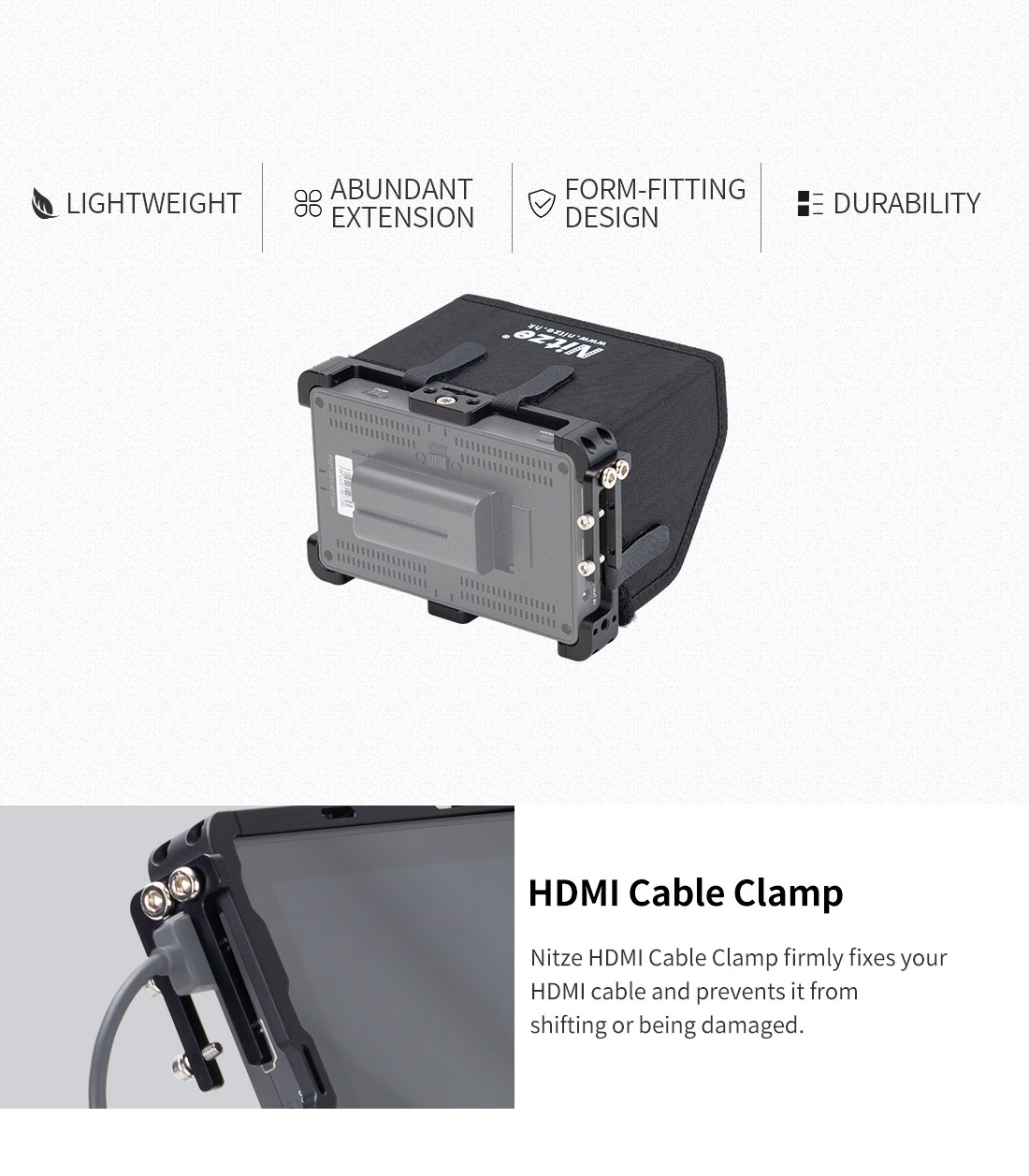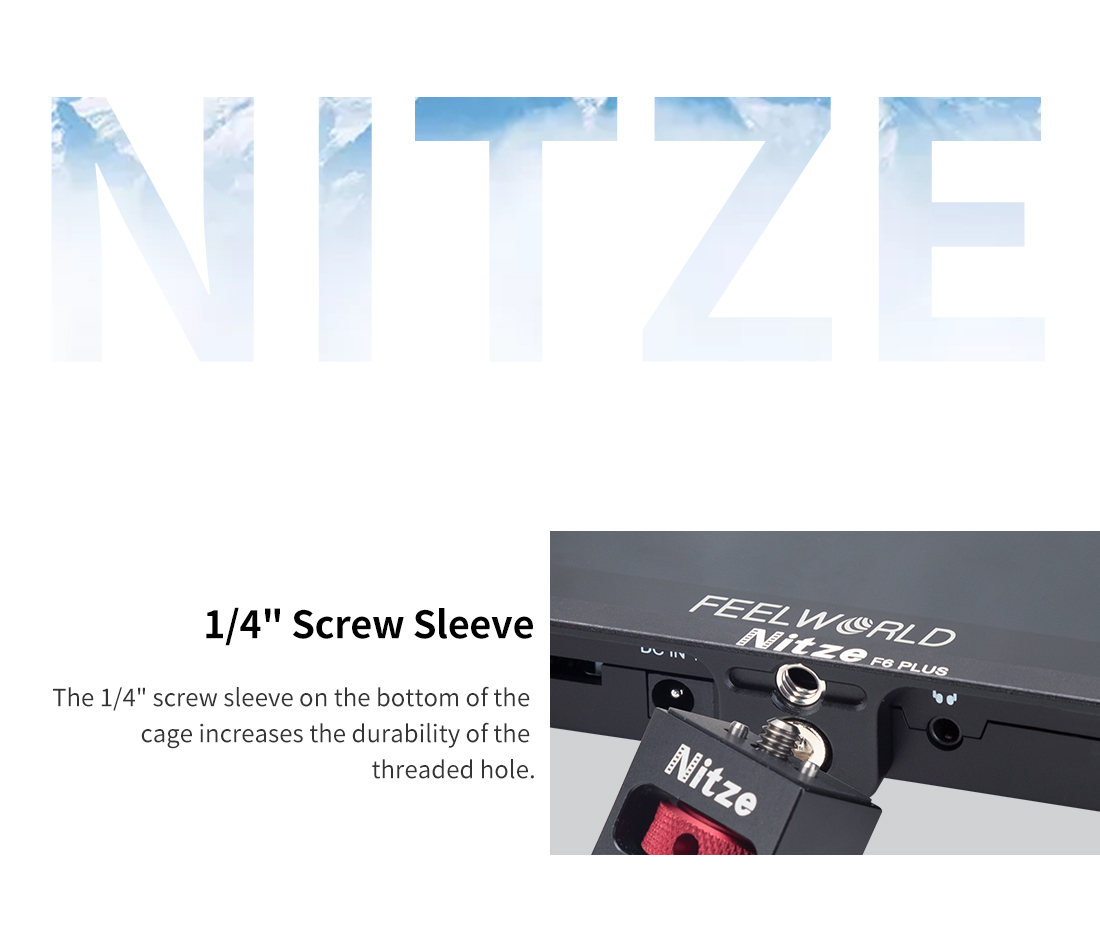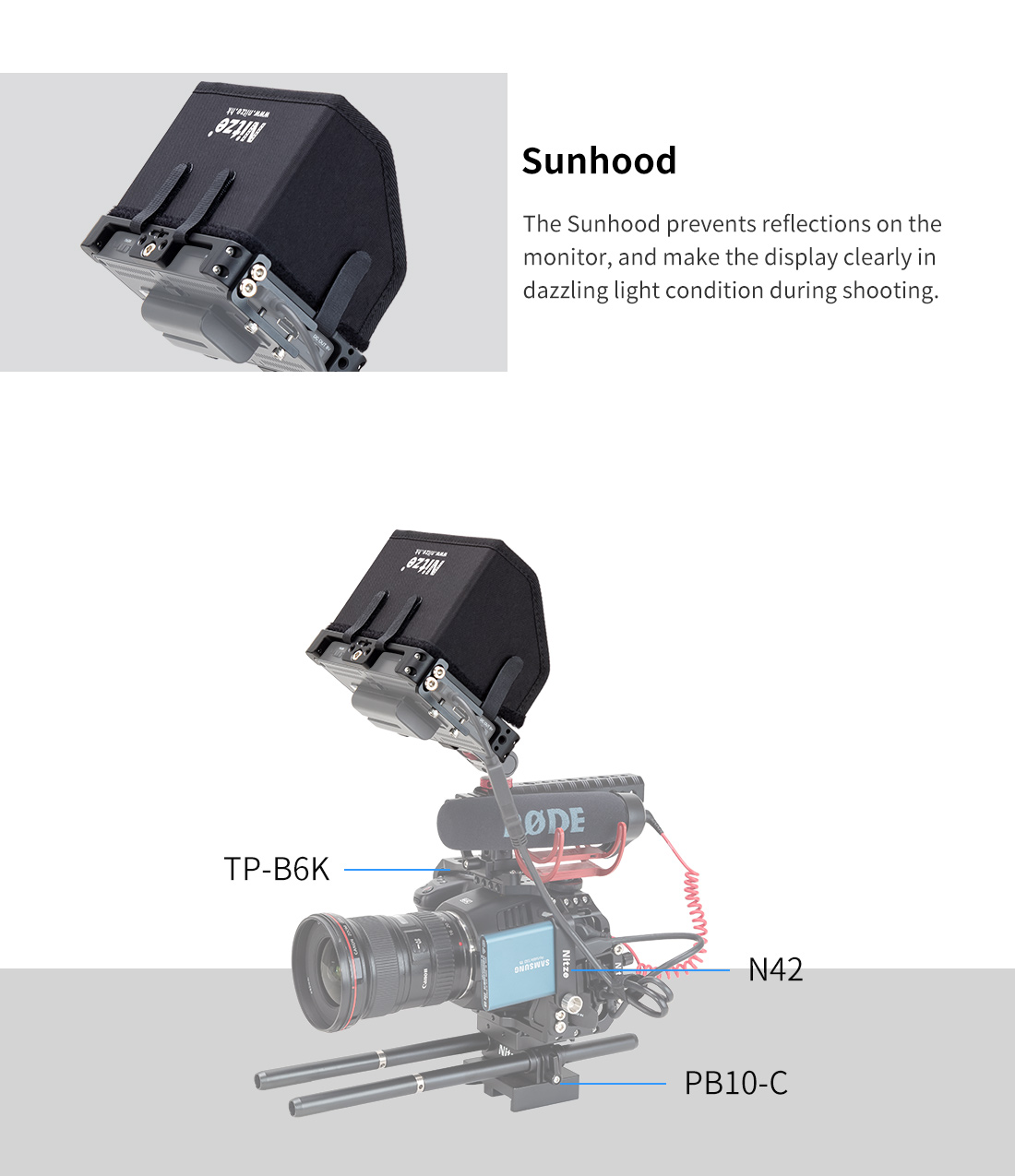 "